Here are the necessary steps for how buyers on the DV360 can target Sharethrough inventory.
Please note: DV360's viewable optimization feature does not work with Native campaigns.  This is a known issue on the the DV360 side.
After logging into DV360, users can select Sharethrough inventory in two methods:
1. Create a new DISPLAY Campaign 
2. You can set up the inventory at the Campaign, Insertion Order or Line Item level.  We always recommend setting up the inventory at the Line Item level. 
3. After entering the Basic Details go to Inventory source tab and make sure to update the Inventory

4. Click "Public Inventory", select "None" from menu to clear all selections, and look for Sharethrough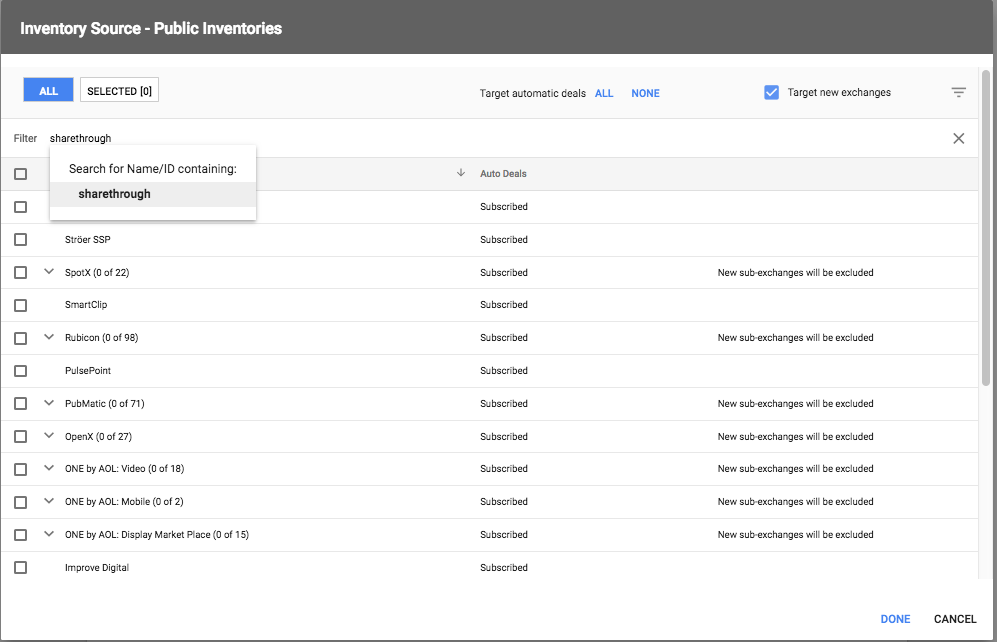 5. Make sure to select Sharethrough under Bidswitch (do not select Sharethrough under AppNexus)

6. Make sure that the Auto Deals are set to "unsubscribed" by clicking on NONE next to "Targeting automatic deals"
Before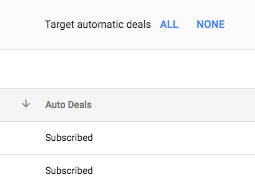 After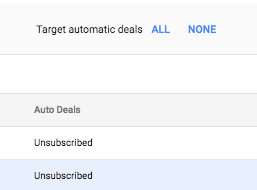 7. Make sure that Target new exchanges is unchecked. 

Note: You should not use the "Optimize for a viewable CPM bid" functionality as it will severely limit delivery and a viewability metric will not appear on the DV360 dashboard.