Here are the necessary steps for how buyers on the Doubleclick Bid Manager platform can target Sharethrough inventory.
Please note: DBM's viewable optimization feature does not work with Native campaigns on their platform. This is a known issue on the the DBM side.
Once that is completed, after logging into DBM, users can select Sharethrough inventory in two ways.
1. Create a new IO.
2. After entering the Basic Details in step one, go to step 2 Default Targeting
3. Click "Add Targeting" and pulldown to Inventory Source.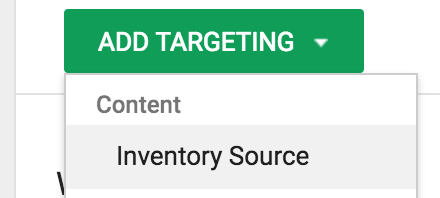 4. Select "None" from menu to clear all selections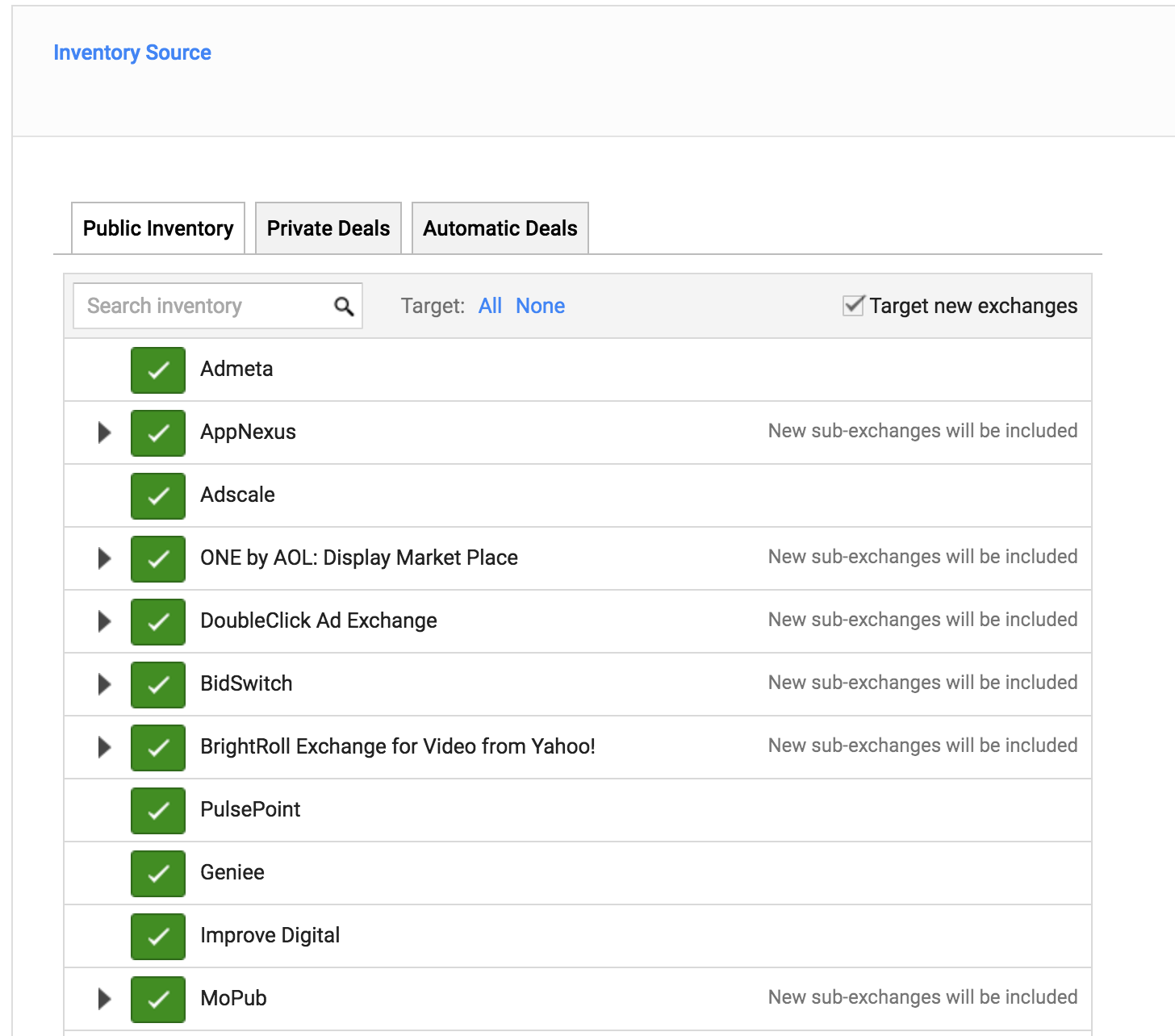 5. It will look like this: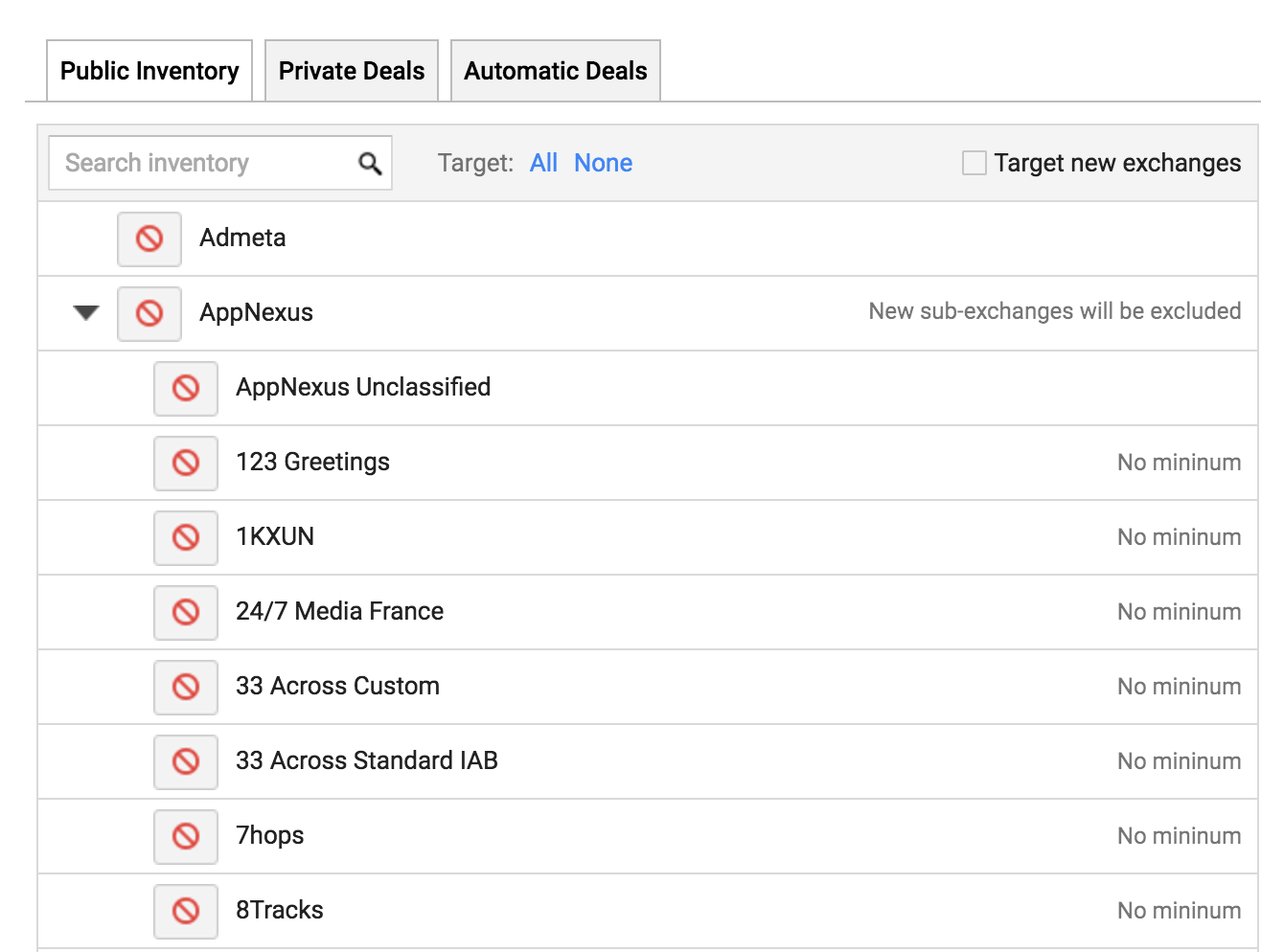 6. Either open the Bidswitch arrow dropdown and select/enable Sharethrough:
OR type "Sharethrough" into the search field and select.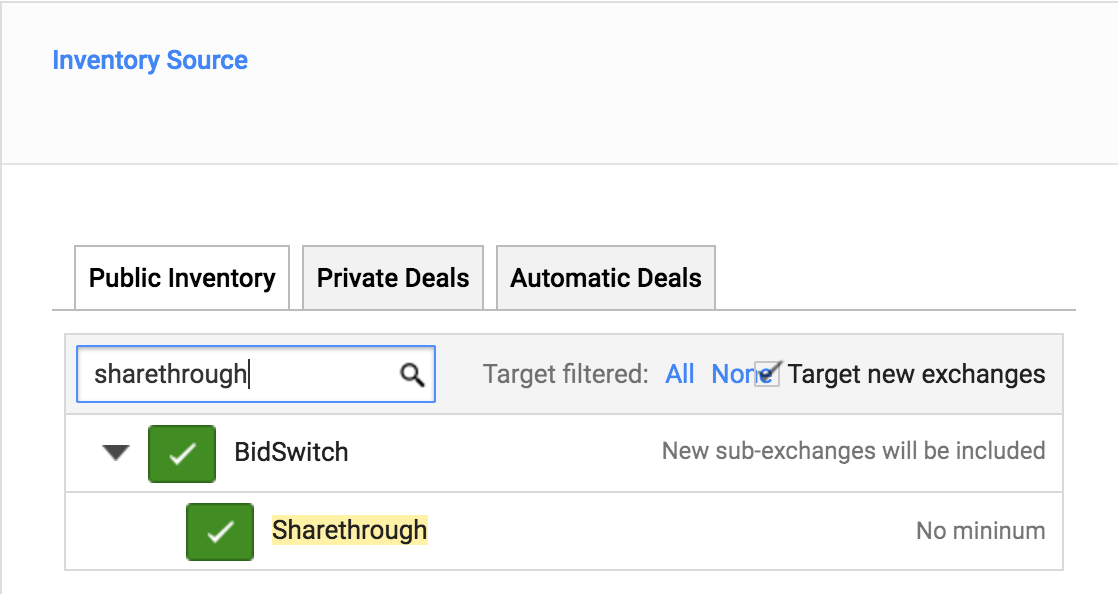 7. Proceed as normal.
Note: You should not use the "Optimize for a viewable CPM bid" functionality as it will severely limit delivery and a viewability metric will not appear on the DBM dashboard.