When setting up a PMP or using a Deal ID, follow these steps.
Buy Side
1) Once a deal is configured in the Xandr sell-side UI, buyers can target the deal. Set up an advertiser/line item as you normally would. At the campaign-creation level, check this box to begin setup for your PMP campaign. Selecting this will change typical campaign creation workflow.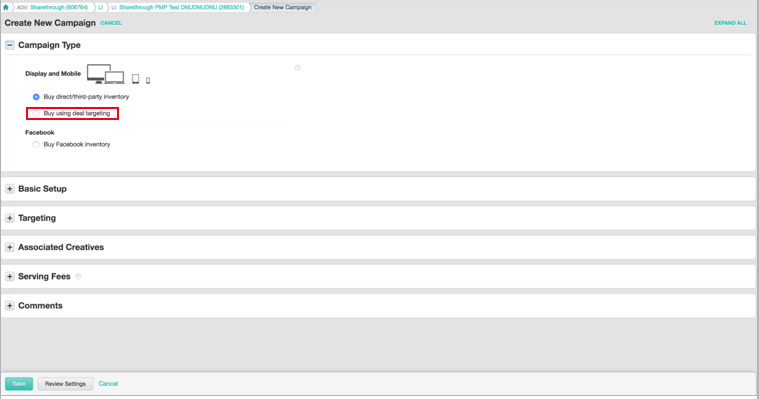 2) Select "Edit" from the deal targeting section and select which ID you would like to target. Note: asking price reflects the deal's negotiated price floor.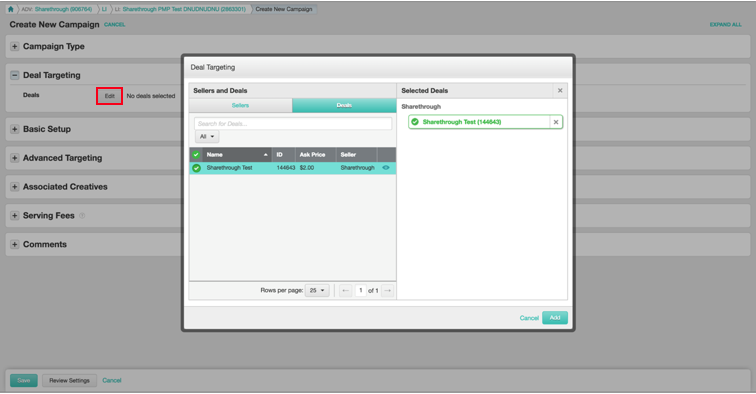 3) It is best practice to operate on a flat bidding structure where the base CPM is at least 2x higher than the pre-negotiated floor price. This ensures delivery and scale on the dealID.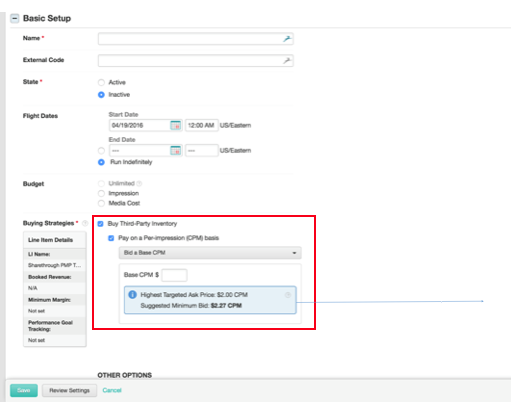 4) Make sure you select "Serve on any inventory" 

 Sell Side
1) Get a Deal ID from your contact at Sharethrough
2) Within the Xandr platform, begin the process by opening up the deals center in the Xandr sell side console. This can be found via the "PARTNERS" tab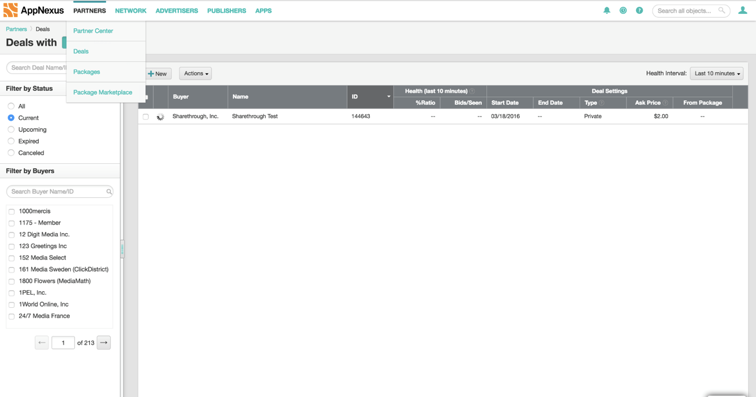 3) Select "Buyers" and click on the "+New" button to begin creation of a new deal id within the Xandr Sell Side console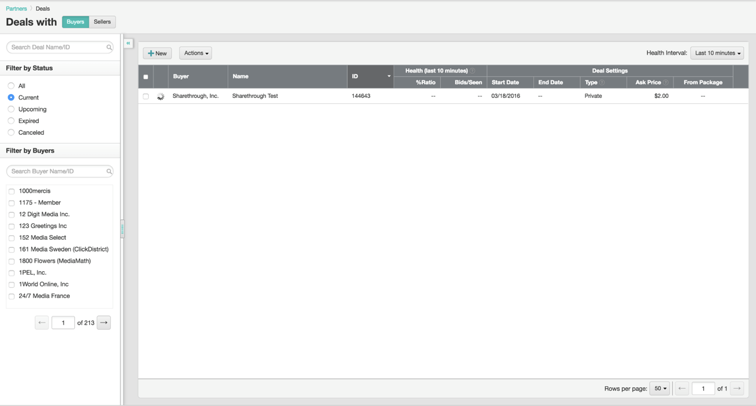 4) Input deal name
5) Select Edit in the Buyer field and choose Xandr buyer
NOTE: Xandr buyer search only recognizes exact matches i.e. "Share" will populate no results found but "Sharethrough" will. Be sure you have exact APN buyer name from client prior to deal creation.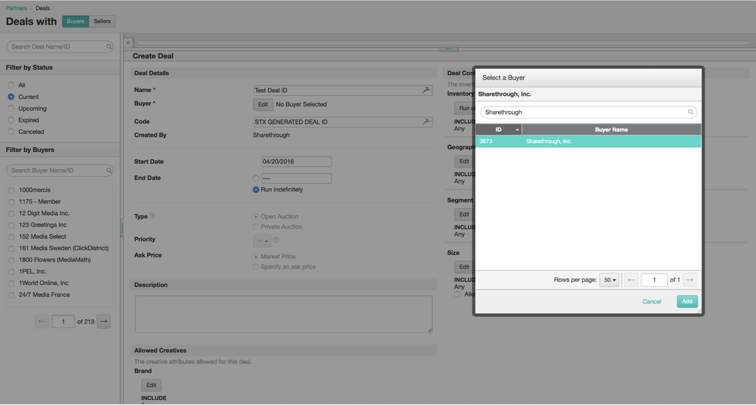 6) Input the STX-generated deal id into the Code field
7) Select "Private Auction" and set floor price in "Ask Price" field

8) Set deal priority, which manages first-look access across multiple deals as well as open auction bidders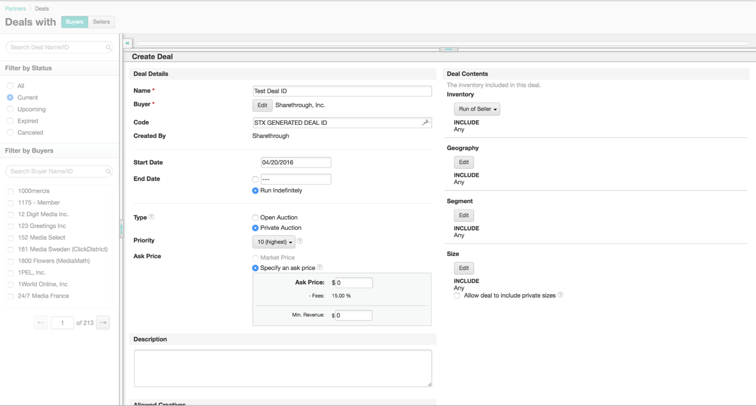 9) Optional Final Step:
Everything within the "Deal Contents" section are optional parameters where you can restrict what inventory is eligible for this deal. We recommend specifying the Sharethrough publisher with the "Inventory" section and leaving all other fields blank.