Once you are logged into the Yahoo DSP, you can make a new Native display unit.
1) Click "Creatives" to design your Native Display.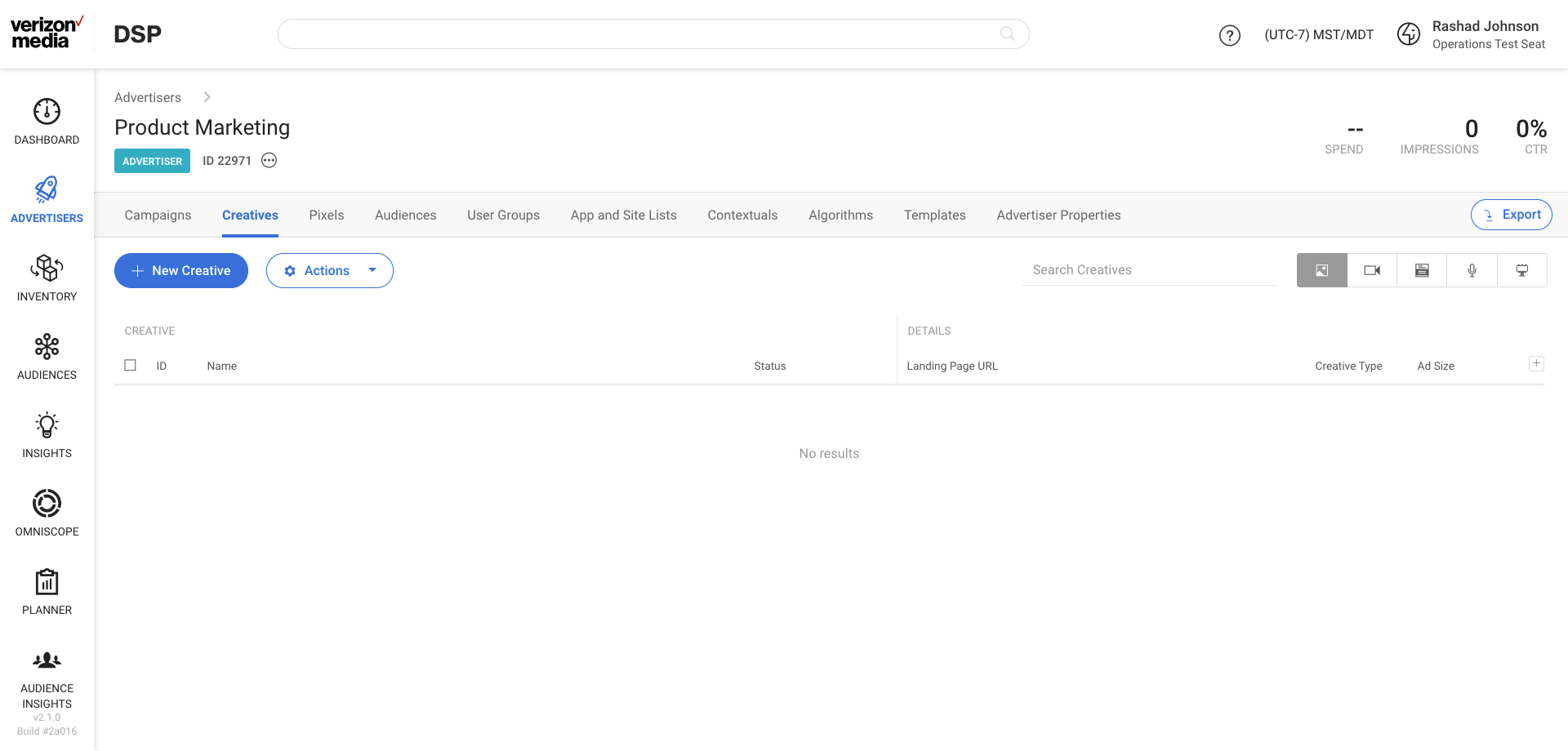 2) Choose "Native" as Ad format.
Enter a Creative Name
Enter Advertiser Name - 25 characters max
Enter Ad Title - 50 characters max. This is the unit's headline, which is the most important part of the ad creative. Please use headlines.sharethrough.com for scoring and suggestions on improvement.
Enter Ad Description - 100 characters max
Enter Landing Page URL/clickthrough
3) Upload images
Creative Image - 1200x627 max
Advertiser logo - 82x82 max
Mobile image - 200x200 max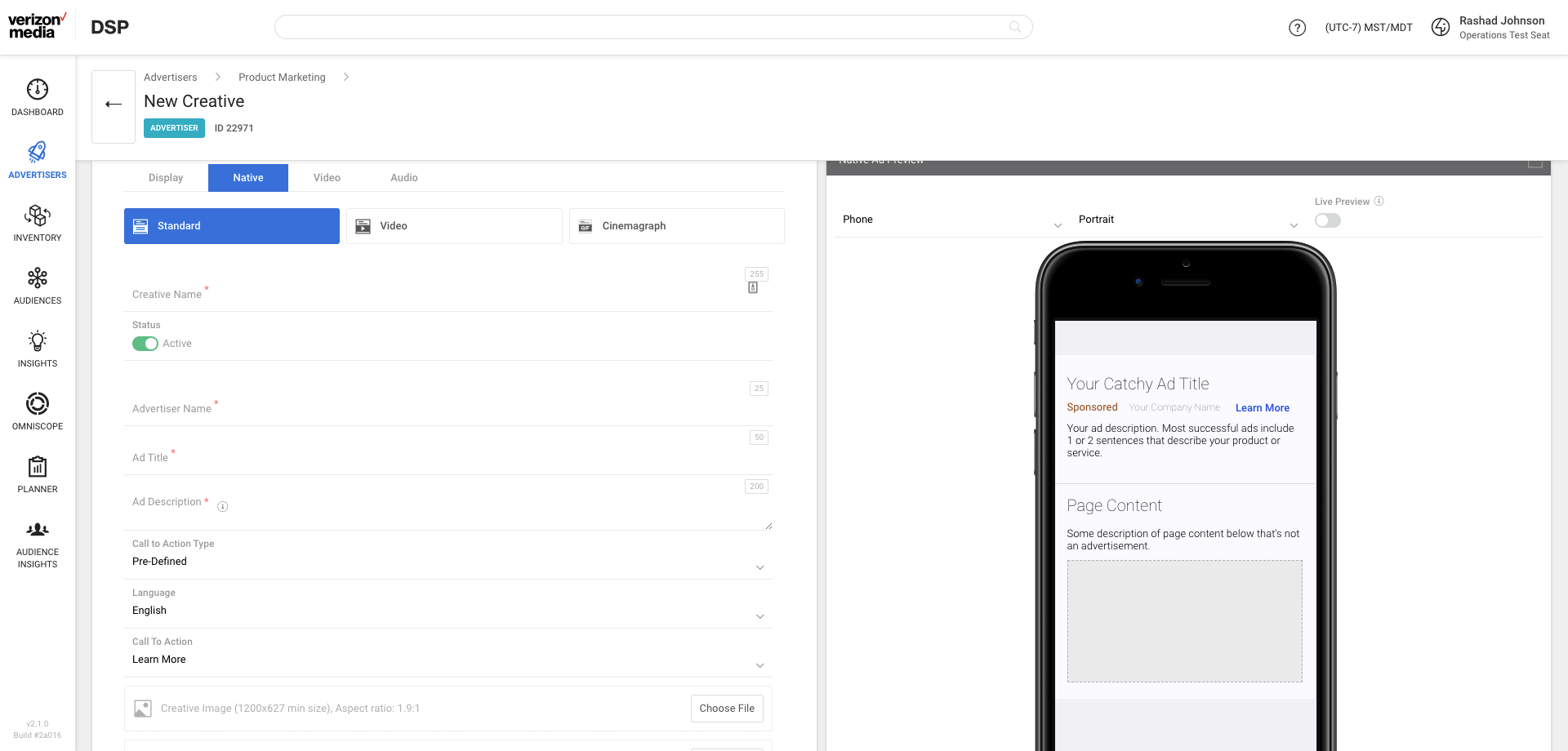 4) Desktop and mobile previews will display on the right-hand side.