As part of the Native Display campaign set-up, buyers on the DataXu platform can target Sharethrough inventory. 
To do that, you will need:
Campaign manager privileges within the DataXu UI

Access enabled for the Sharethrough Exchange (if you do not have access, please contact your DataXu account manager)

A video or banner native creative  generated by the Sharethrough Native Ad Generator, found here.
Step-by-Step Instructions
1) Log in to the DataXu UI and create a new campaign.
2) Once the campaign is created, create a flight that is exclusive to Sharethrough traffic. (Sharethrough utilizes a special creative type and attempting to run a Sharethrough creative on an inventory supplier that isn't Sharethrough will not work.)

The flight's media type MUST be set to "Banner," even if you are using Sharethrough video creative.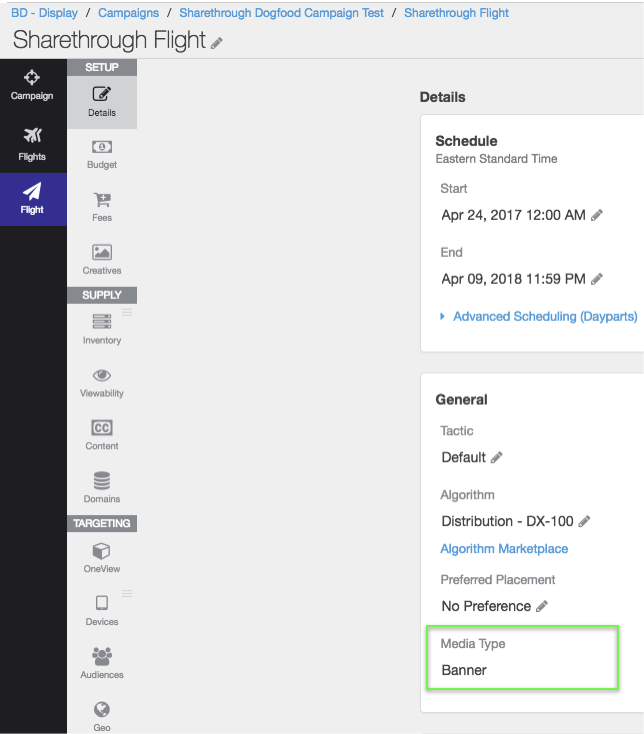 3) In the flight detail view, click on Inventory an select Exchanges. Search for Sharethrough and click the checkmark to add it.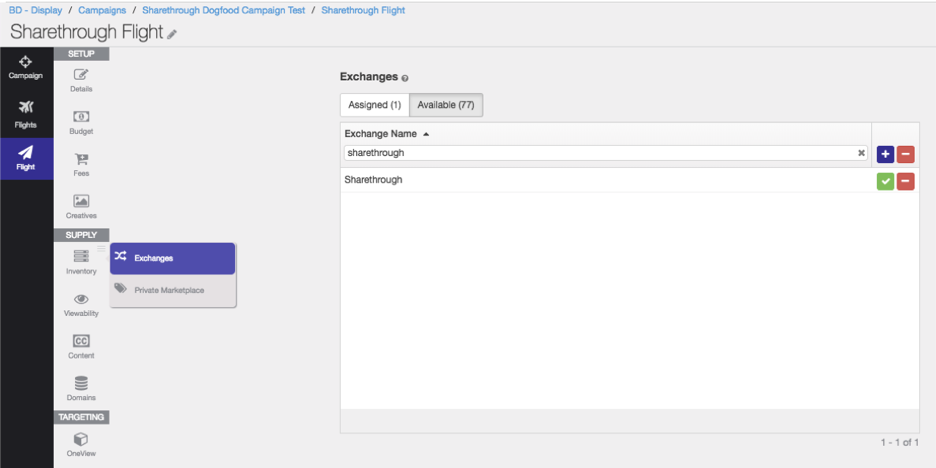 4) Fill in the remaining flight details (targeting, frequency caps, etc.) as normal. Please note that any targeting that is possible for "traditional" display/mobile/video flights are also available on Sharethrough. This includes retargeting, third party data buying, and cross-device targeting via DataXu OneView.
5) Next,  add Sharethrough creative to the flight. When adding a Sharethrough creative, you must use the Detailed Edit view.

6) Fill in the appropriate creative name and concept. Ensure that "Ad Type" is set to "Banner."  


For creative size select "Custom Size" and set the creative size to 3x300. If you do not set this size, your creative will not spend on Sharethrough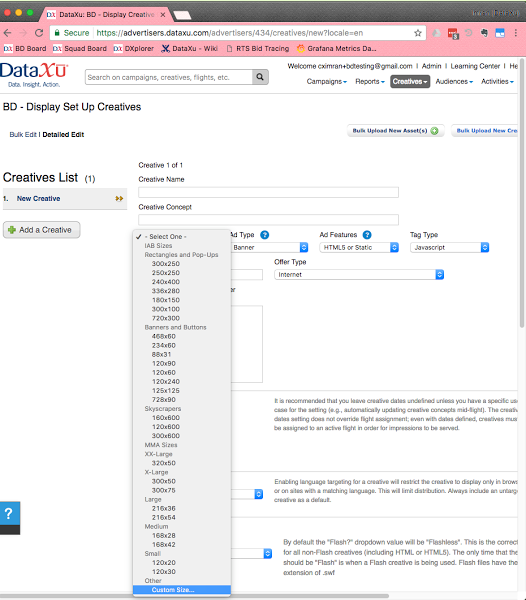 7) Once you set the size, paste the Sharethrough creative and uncheck the "Click Tracking" box. Sharethrough creatives are pre-populated to include DataXu click tracking macros so you do not need to have the UI add more macros.
Once the creative is saved, you can assign it to your Sharethrough flight that you previously created.

Don't forget to set your flight to "running" before you log out.