In order to target STX inventory on Basis, start by going to the Advanced Campaign
1. In the "Inventory" tab, click on "Select Inventory"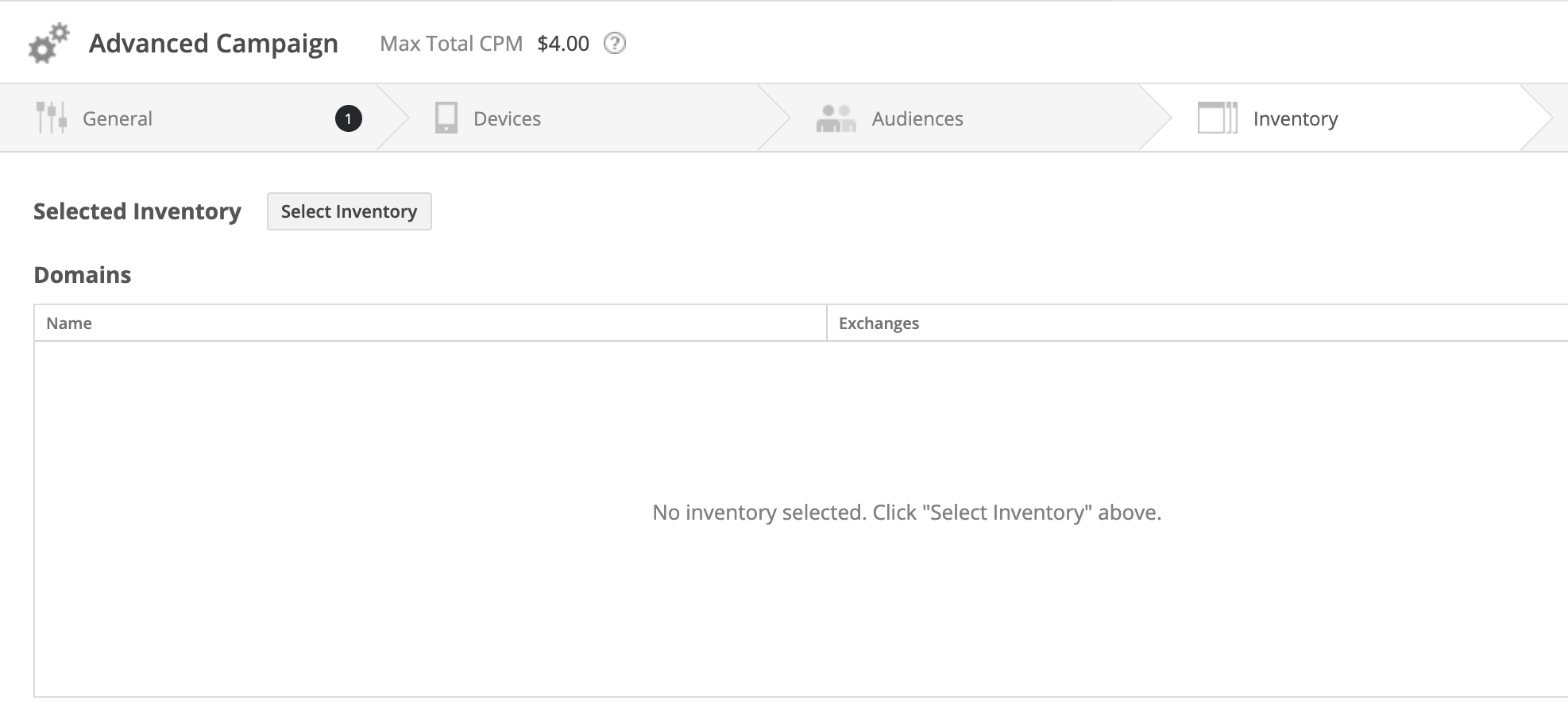 2. Click on "Select Exchanges", search for Sharethrough and select it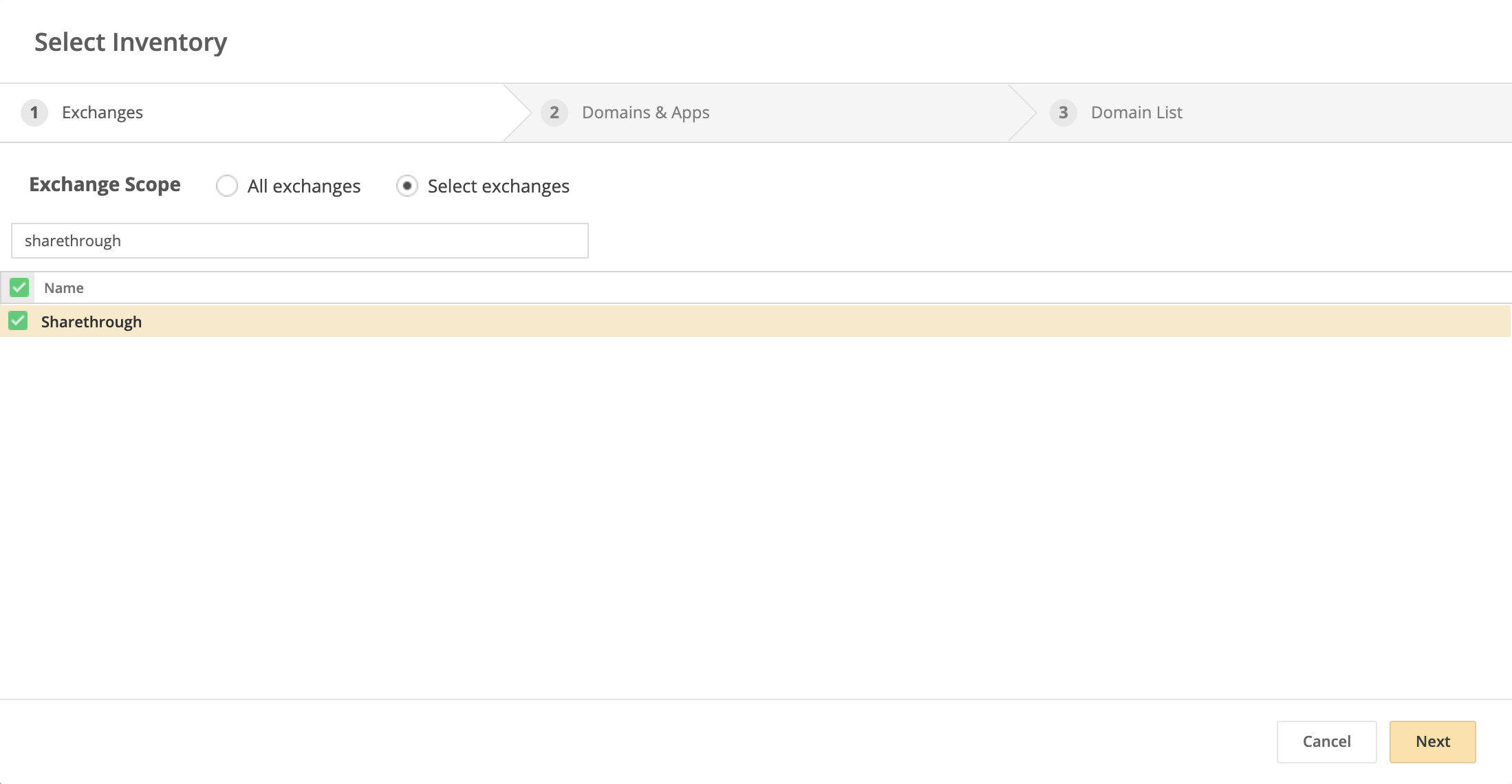 3. Keep selected "Also target impressions with no domain/app ID" to be able to bid on the maximum amount of Sharethrough's inventory

4. Click "Next Step"