1) To access reporting, first click the top-left navigation icon on any page within the UI and navigate to "Insights."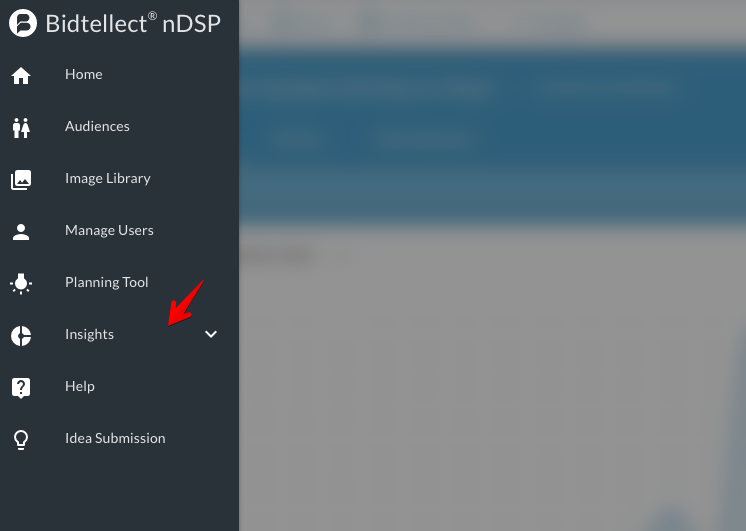 From here, you can access reporting insights across preset 9 different dimensions.
2) To look at ST reporting specifically, go to the Supply Source reporting tab
3) From the top-left navigation icon, you can also access Bidtellect's help desk & planning tool, as well as manage user account access, audiences, and creative image library.