Native advertising has seen tremendous growth due largely to its impressive brand lift and engagement results. That success is driven by the way that native fits into modern user behavior. Today, virtually all content is consumed through a feed where users read headlines and then click for deeper engagement. Sharethrough native ads fit into that user flow by making sure every impression includes the same core elements as organic content while still clearly calling out its status as an ad:

Research has shown that readers actually read native ads in the feed, resulting in more consumer focus and time: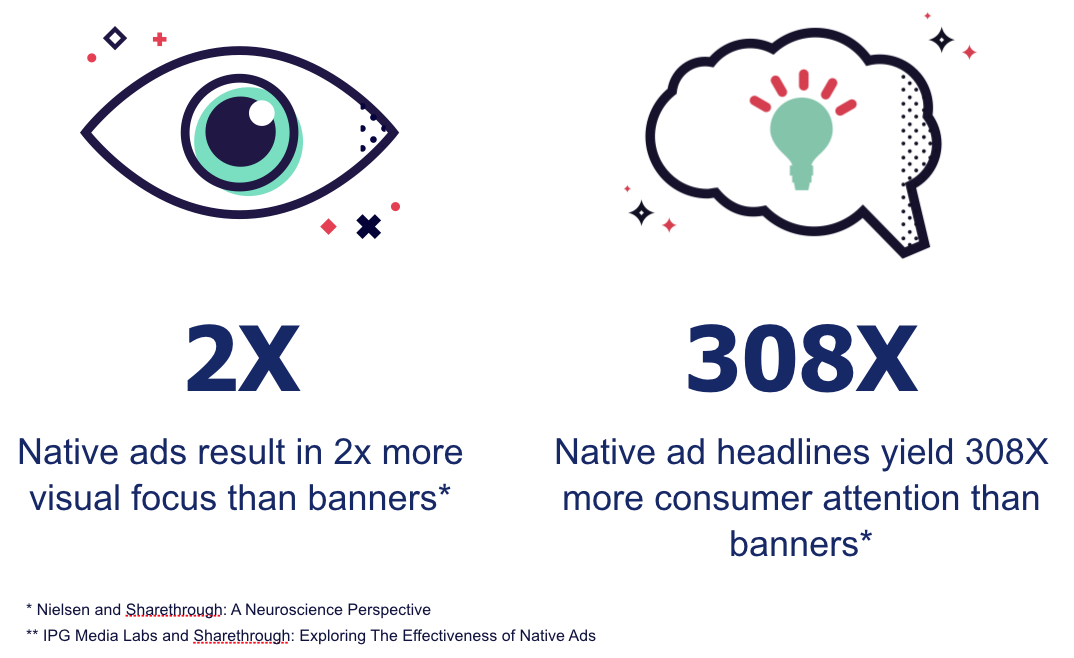 That attention is then able to drive two core metrics for marketers.
Primary metric: Brand Awareness and Perception
All sold impressions on STX are visible, meaning that marketers can use the headline to deliver a key message. A greater percentage of users will see this message than click, driving core brand lift metrics





Secondary Metric: CTR and Time Spent
In-feed native ads do see significantly higher CTRs than banners and tend to see greater post-click engagement with brand content. Sharethrough advises using CTR and/or post-click time spent as secondary metrics on native campaigns.




To learn the basics of how to make the most of native, read Native Best Practices.