Native Display and Standard Outstream Video
Once a buyer has created a native creative in Xandr Console, they can associate that creative with a new campaign and target to Sharethrough inventory in STX. To do that: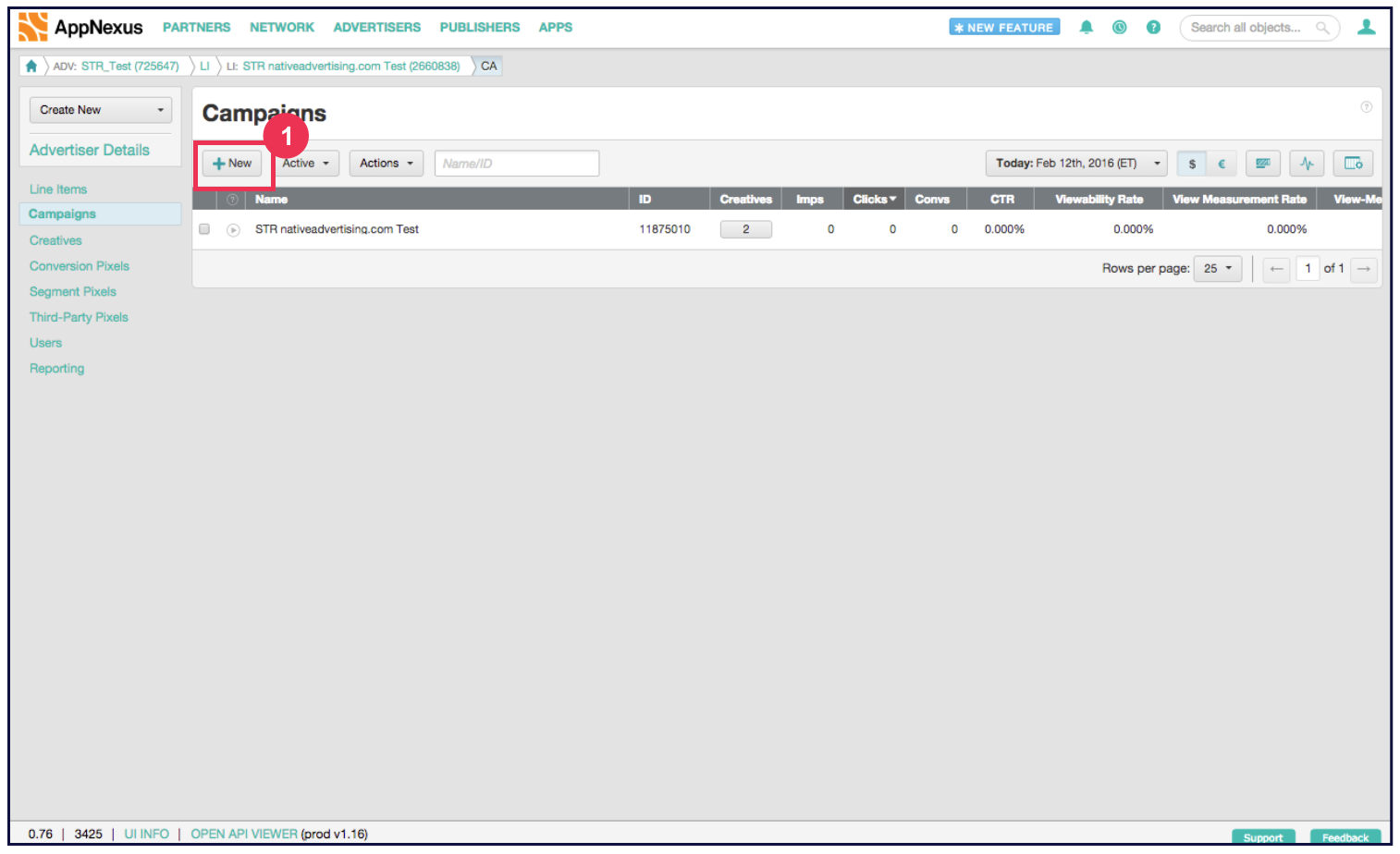 1) On the Campaign Manager screen, click the "New" button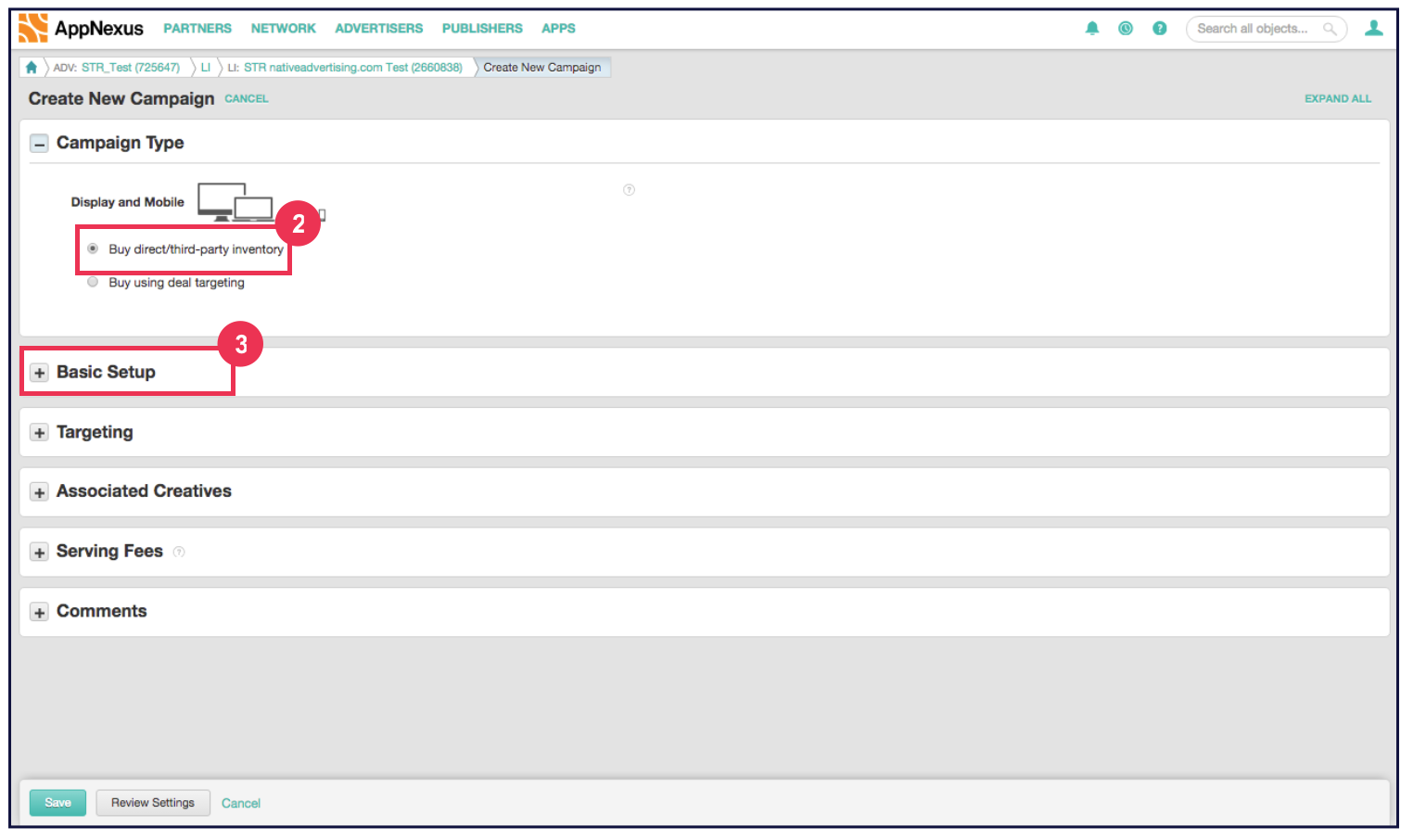 2) Once on the "Create New Campaign" screen, make sure "Buy direct/third-party inventory" is selected under "Campaign Type"

3) Click on "Basic Setup" to expand budget and buying strategy options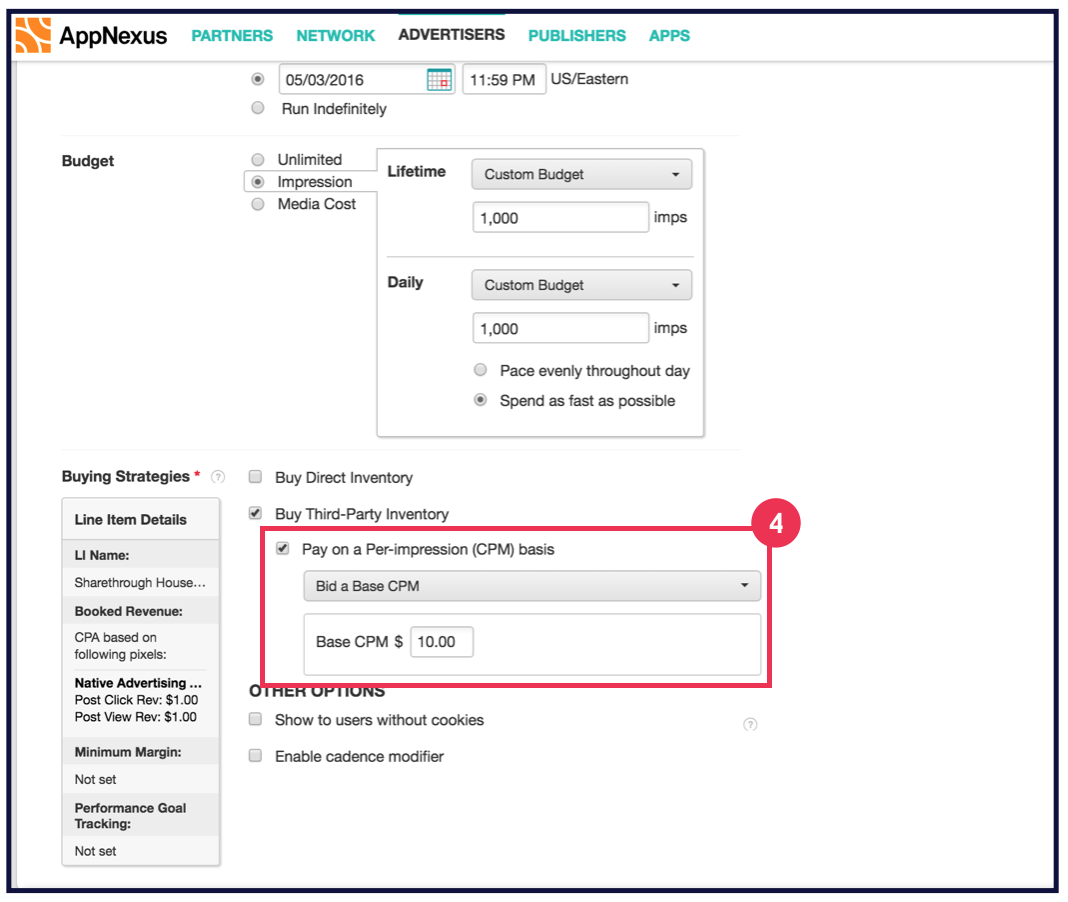 4) Make sure that the Base CPM is set to at least $6 to start.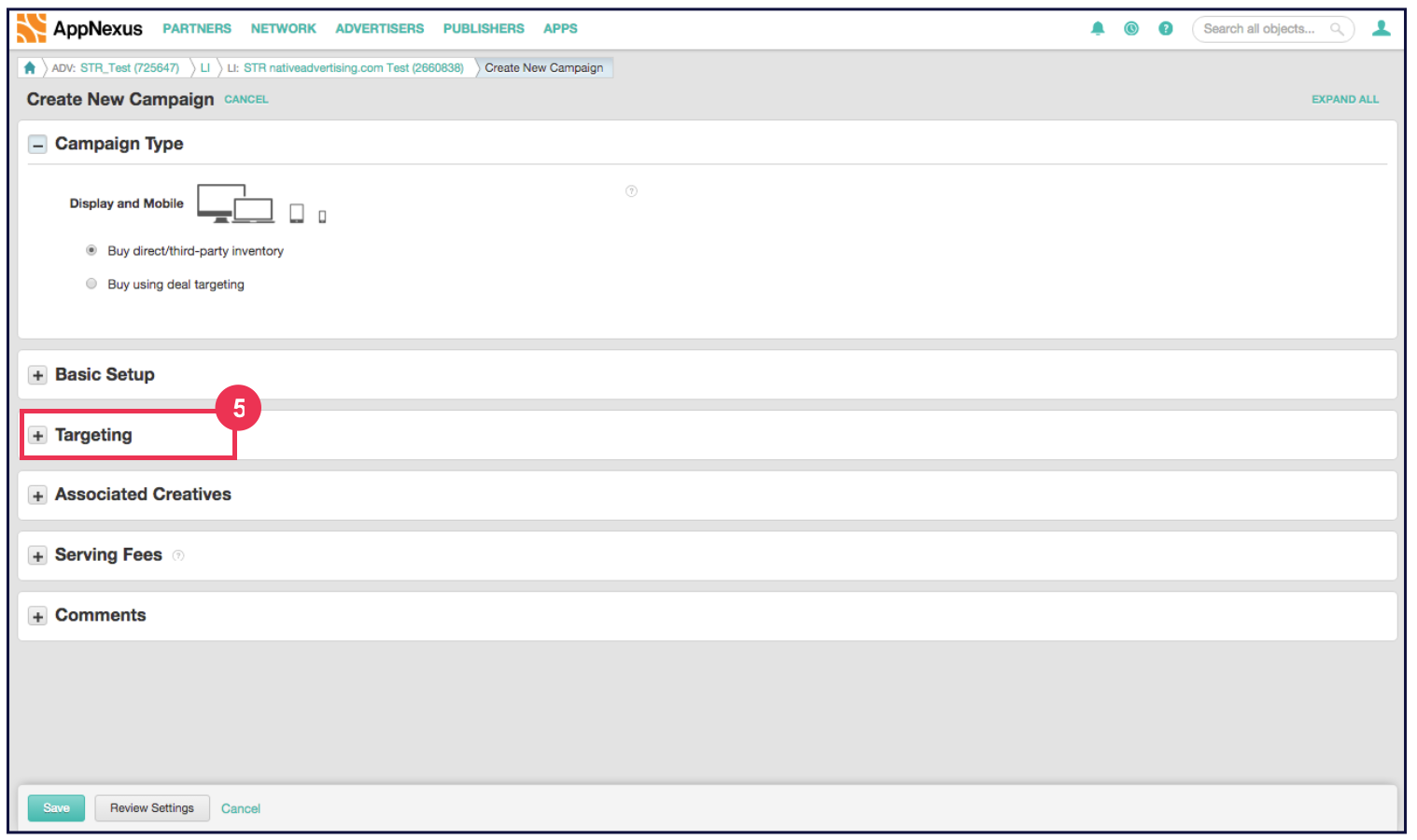 5) Click on "Targeting" to expand inventory targeting options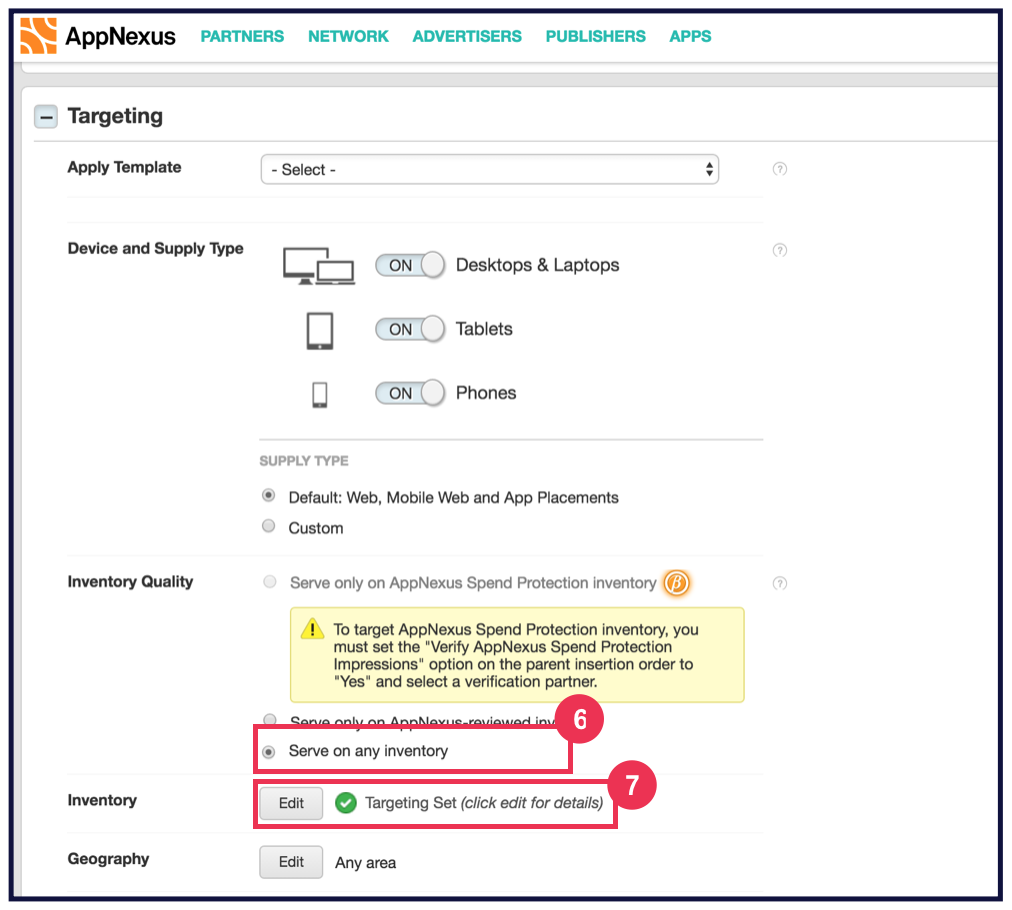 6) Make sure that the campaign is set to serve on any inventory quality

7) Click the "Edit" button next to "Inventory" to bring up the inventory targeting screen
8) On the inventory targeting screen, make sure "3rd Party Inventory" is selected

9) In the browse bar, make sure "Sellers" is selected
10) Type "Sharethrough" into the search field to bring up the Sharethrough instance
11) Select "Sharethrough" and click "Add" to add Sharethrough to selected inventory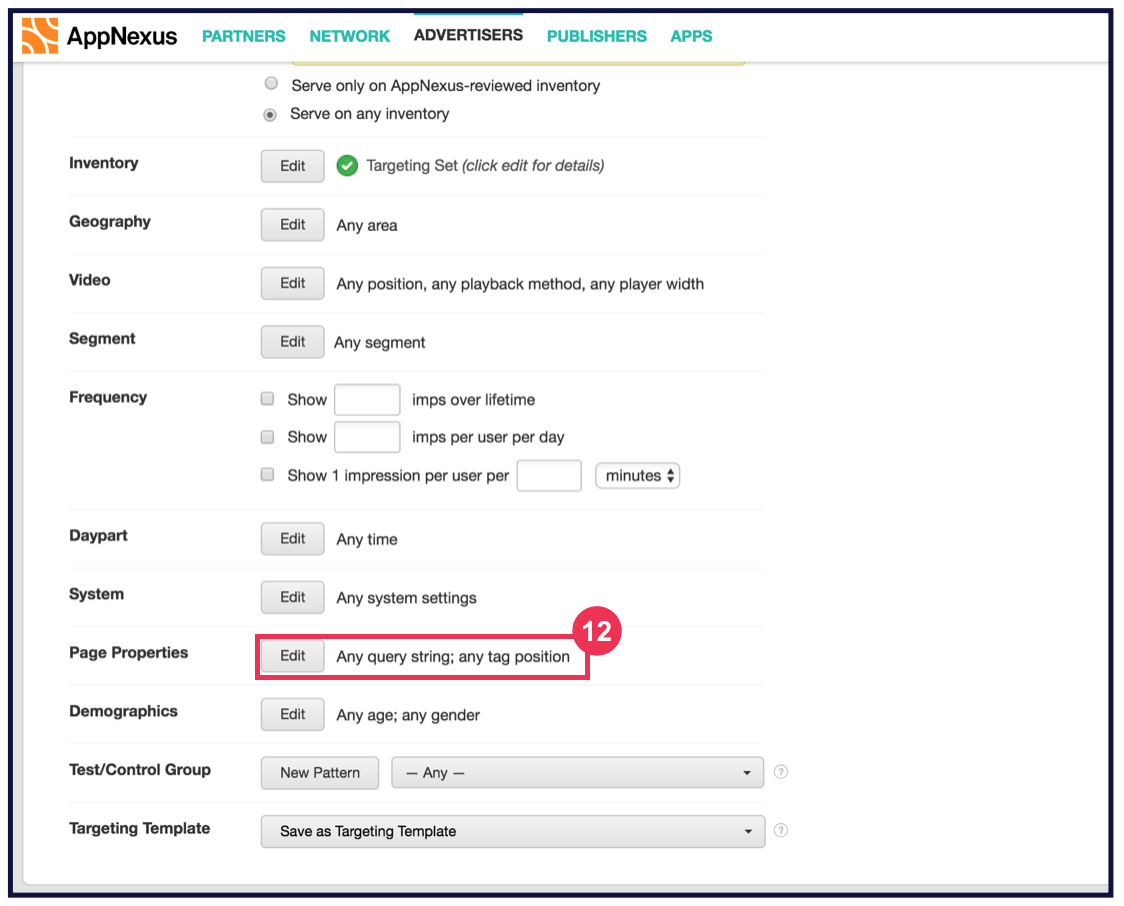 12) Make sure the campaign is set to run on any page position.

For more information on buying in Xandr, please visit their wiki.