Sharethrough is automatically added as an inventory source once a buyer has created a native creative in The Trade Desk, but users can also manually add STX to the supply list by following these steps: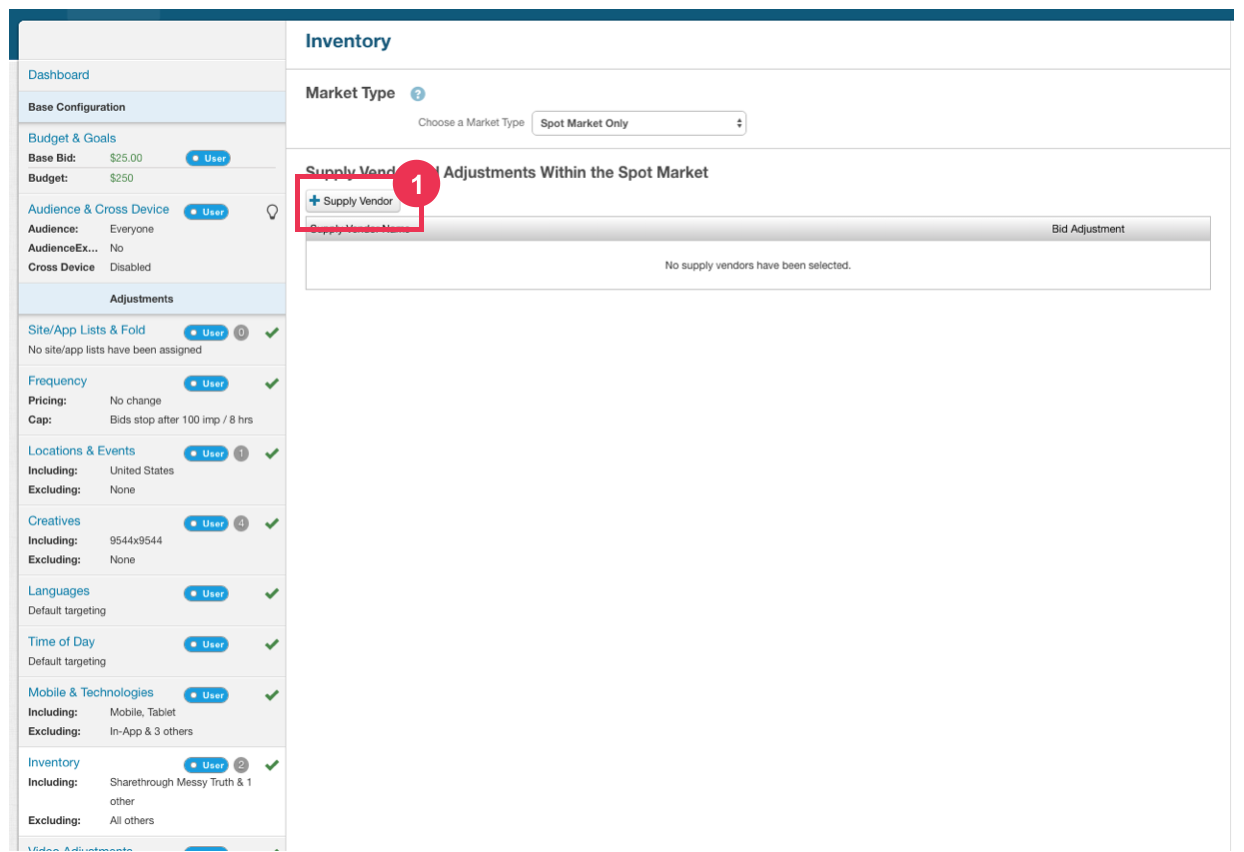 1) On the Inventory screen, click "+ Supply Vendor"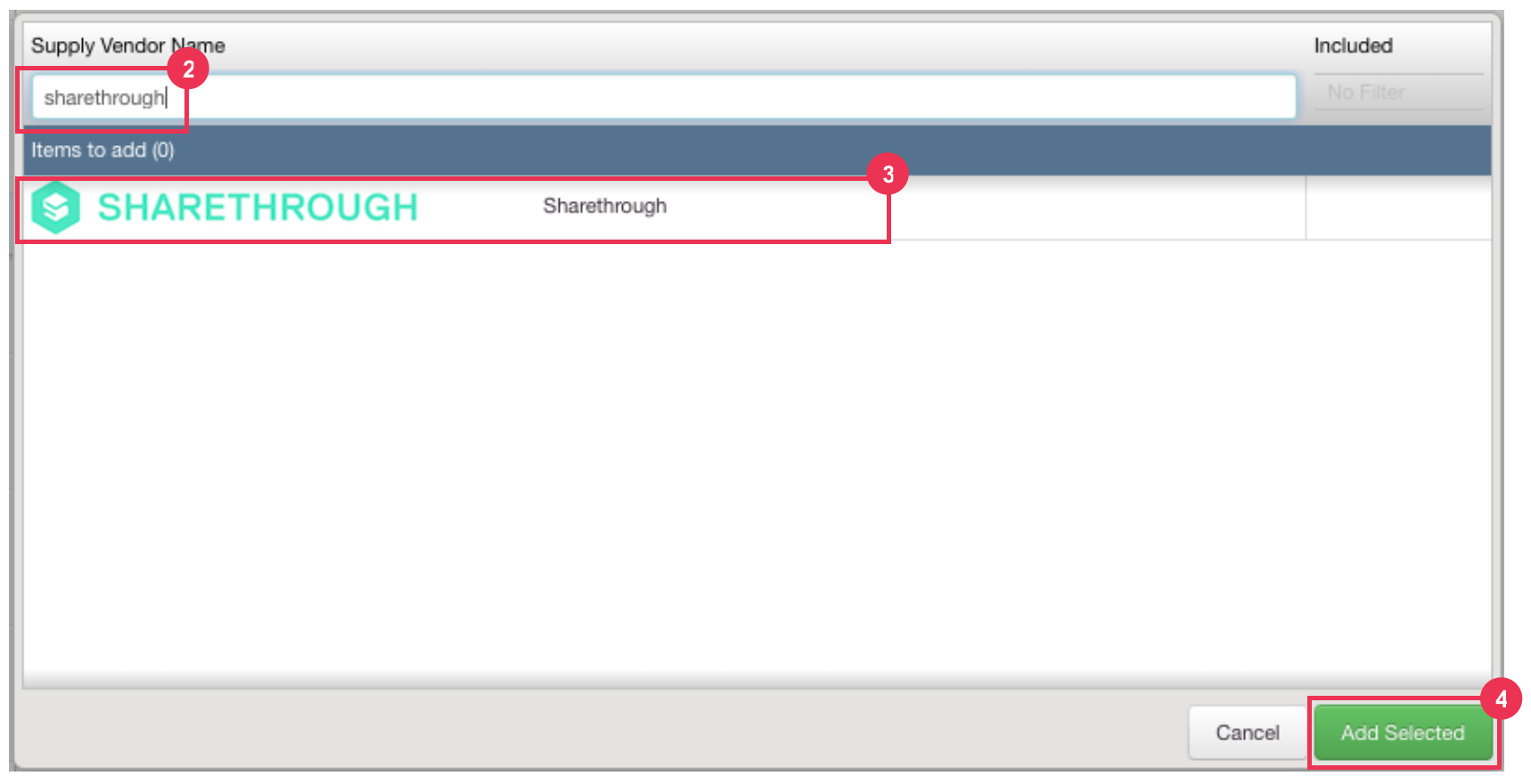 2) Type "Sharethrough" into the "Supply Vendor Name" field
3) Click on Sharethrough in the selection window
4) With Sharethrough highlighted, click "Add Selected" to add STX to the supply sources.

Double check to make sure the "Stop" radio button is selected, to make sure you are only delivering on Sharethrough inventory.

5) With Sharethrough visible on the supply list, click the green "Save Changes" button to complete the process.