As most TTD buyers know, different bid factors can be set for specific supply sources to accommodate a variety of strategies.
Considering the base bid and other bid adjustment factors, Sharethrough suggests entering a factor here to assure that bids are generally above $3-4 to win a substantial portion of STX inventory. Reminder, the Bid Factor is based on a multiplier.
1. Scroll down the Optimizations section of your Ad Group. Click Add Optimization.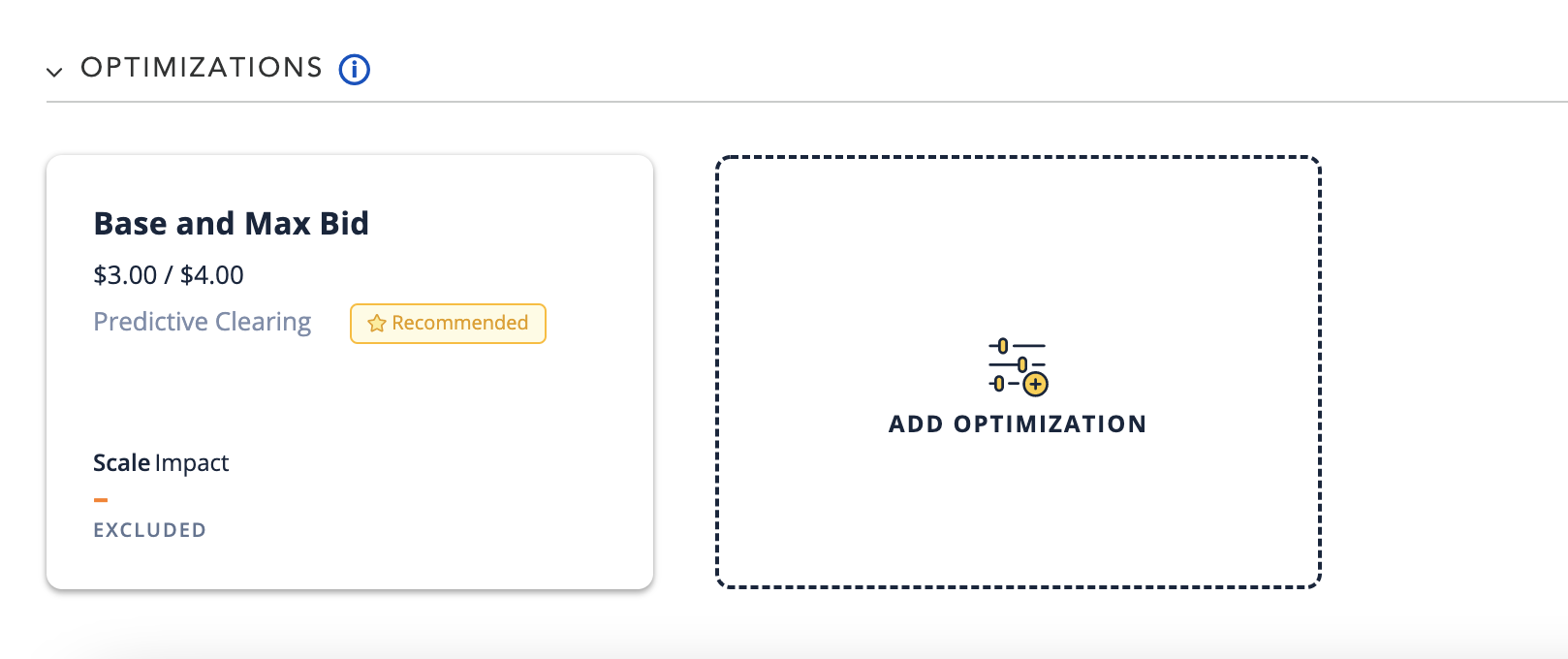 2. Select Supply Vendor and choose Sharethrough.

3. Enter a bid factor on the Sharethrough supply vendor line that will multiply the base bid by enough to get above a $3-$4 CPM (or higher depending on strategy).
4. Click the green Save Changes button to confirm.