Campaign Context
Using the Xandr bidder, we configured a campaign to buy Sharethrough Exchange inventory. The campaign included two bidding techniques:
Technique #1: Static $20.00 CPM bid (base bid method)

Technique #2: Dynamic bidding with a cost per visit goal (predicted goal method) 
---
Impact on Pricing
When using Xandr dynamic bidding, CPMs fell by 30% vs. the static bidding method. While the drop is significant, Sharethrough's inventory continues to be expensive by display standards.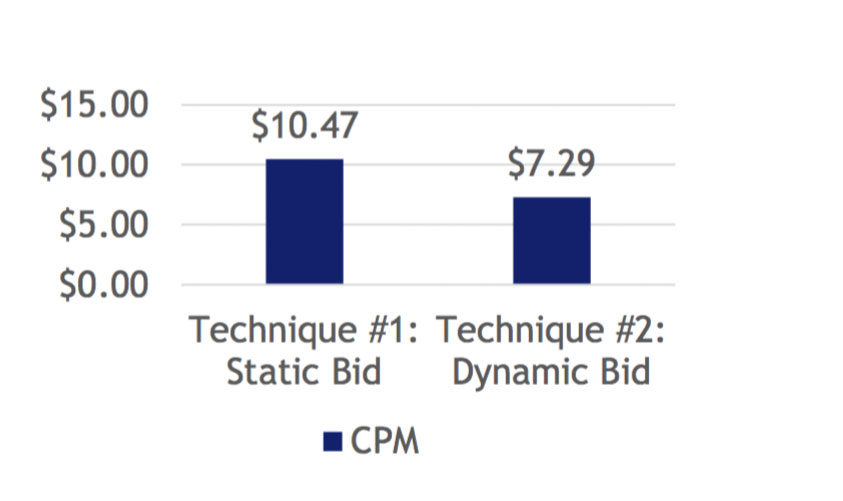 ---
Impact on Click Behavior
Dynamic bidding greatly improved the campaign's click efficiency. CTR more than tripled vs. static bidding, reaching 2.14%. As a result, and in spite of high prices, the campaign achieved a $0.34 cost per click.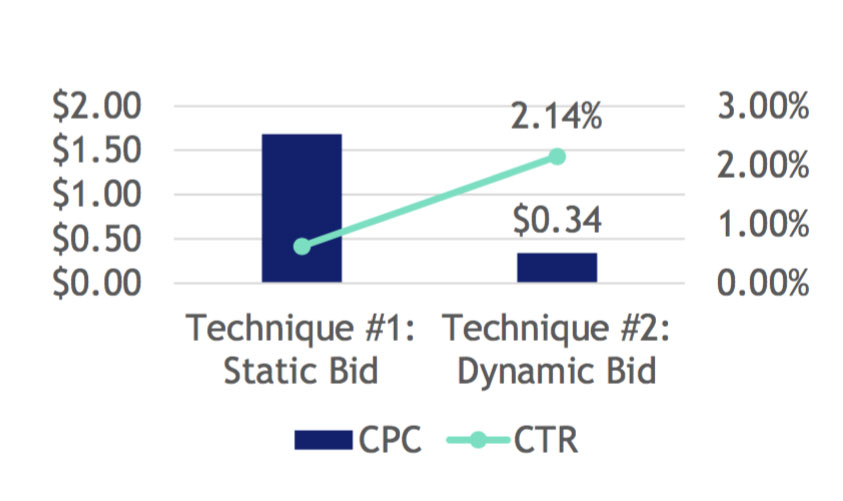 ---
Impact on Conversions
The campaign's conversion event was a visit to nativeadvertising.com. Again, dynamic bidding significantly improved conversion efficiency, tripling conversion rates vs. static bidding. In spite of high inventory costs, the campaign achieved a $0.63 cost per visit.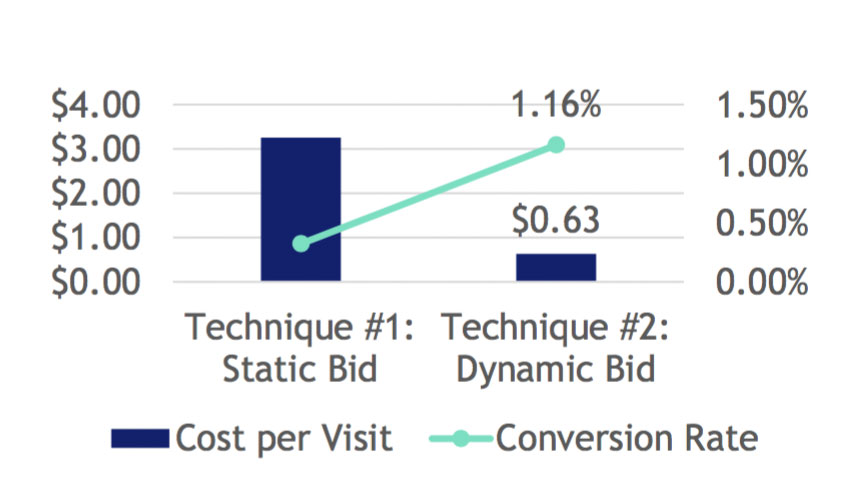 Click here to download this case study as a PDF
---
Interested in getting more information from the Sharethrough Exchange team? Email dsps@sharethrough.com, and we will respond within 24 hours.