As of 4/8/18, Flashtalking & Jivox are the only supported DCO providers.
Creative Assets:
DCO Asset URLs from 3rd party vendor

Backup headline, description and image in order to build the unit in Bidtellect, to serve only in the instance where DCO creative serving fails.
Here are the steps to follow to generate creative.
1)  Navigate to the "Creatives" tab in your newly created campaign.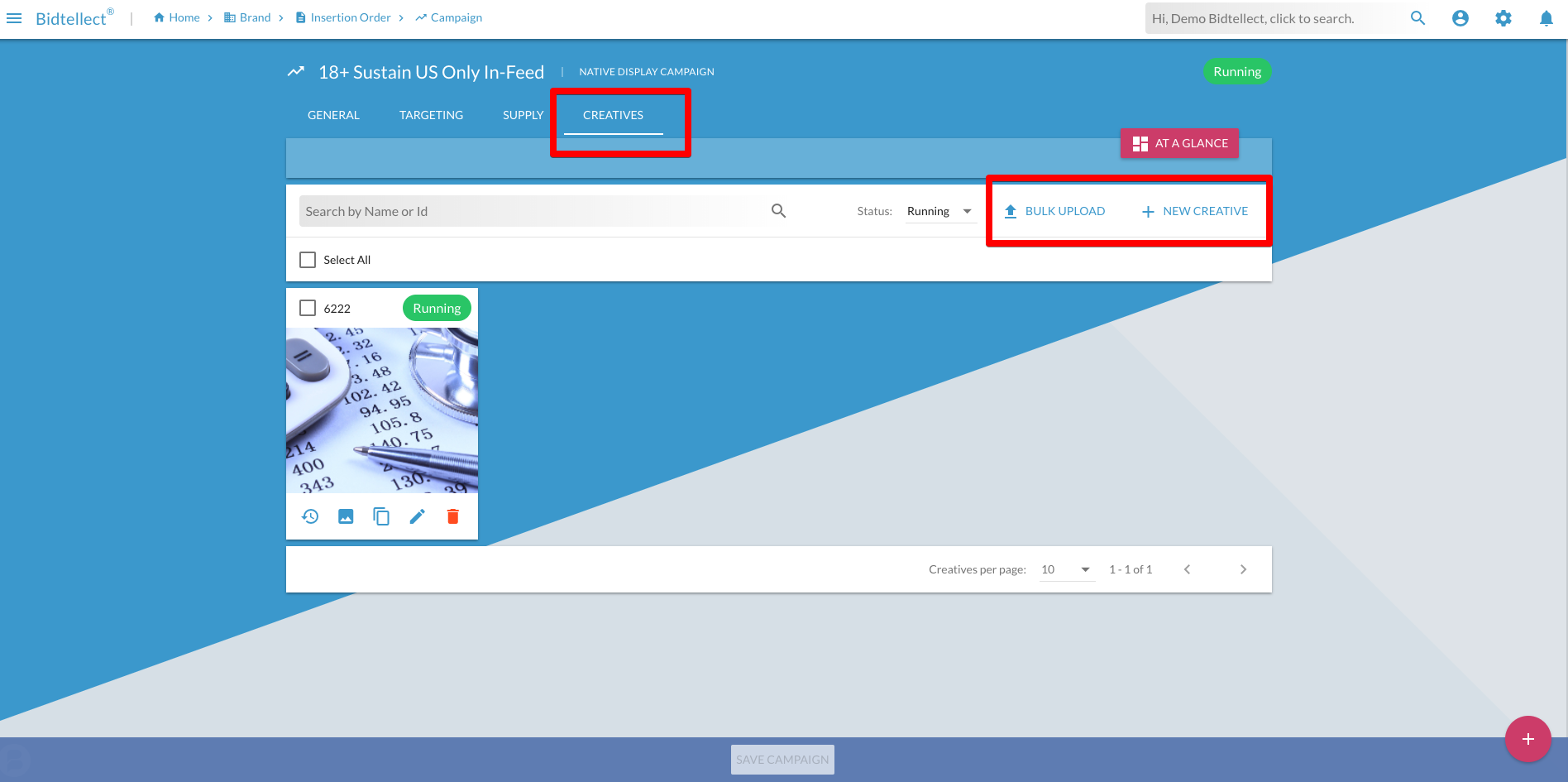 2)  Generate individual creatives or upload them in bulk.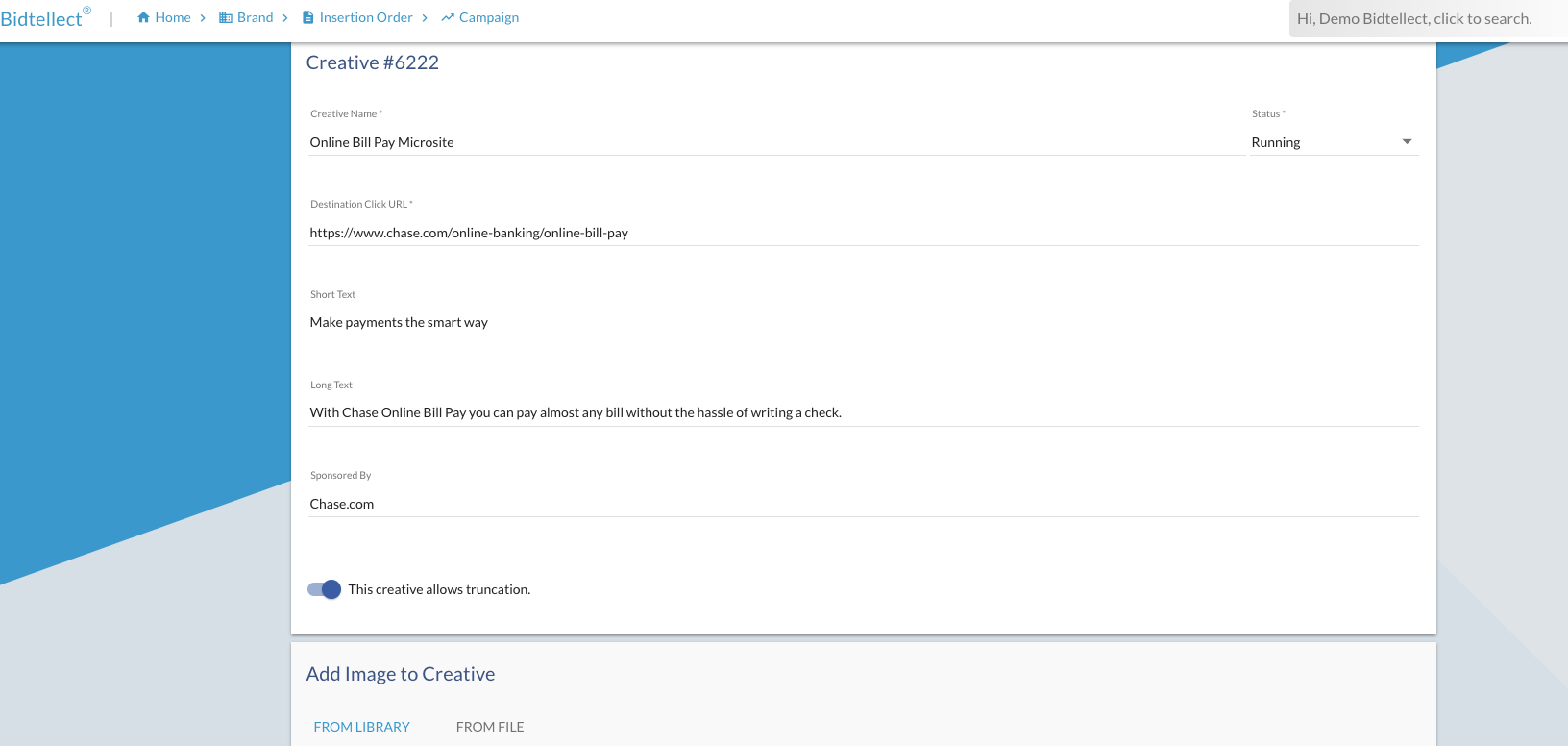 3) To generate a new individual creative, click "New Creative," and enter all relevant creative information and assets:
image(s), copy (short and long text), destination URL or click tracker, and any optional impression trackers (image and/or JavaScript)
4) Enter your DCO creative URL in the impression tracker URL field(image). This URL will call your DCO creative unit set up with your DCO vendor and will serve that creative in the place of the backup Native Display Ad you build in Bidtellect.
Flashtalking example url: 
https://nativead.flashtalking.com/imp/4/77365;2517447;201;js;Sharethrough;nativeaddemo/
Jivox example url: 
http://as.jivox.com/native/native_ad.php?creativeUnitType=81&campaignId=110188&siteId=158938acce26a4&es_pId=uApz47&partnerId=ST&format=json&ver=2&responseFormat=2