*Flashtalking & Jivox are the only supported DCO providers.
Creative Assets:
DCO Asset URLs from 3rd party vendor

Backup headline, description and image in order to build the unit in Yahoo DSP, to serve only in the instance where DCO creative serving fails.
Once you are logged into the Yahoo DSP, you can make a new Native display unit.
1) Click "Creatives" to design your Native Display.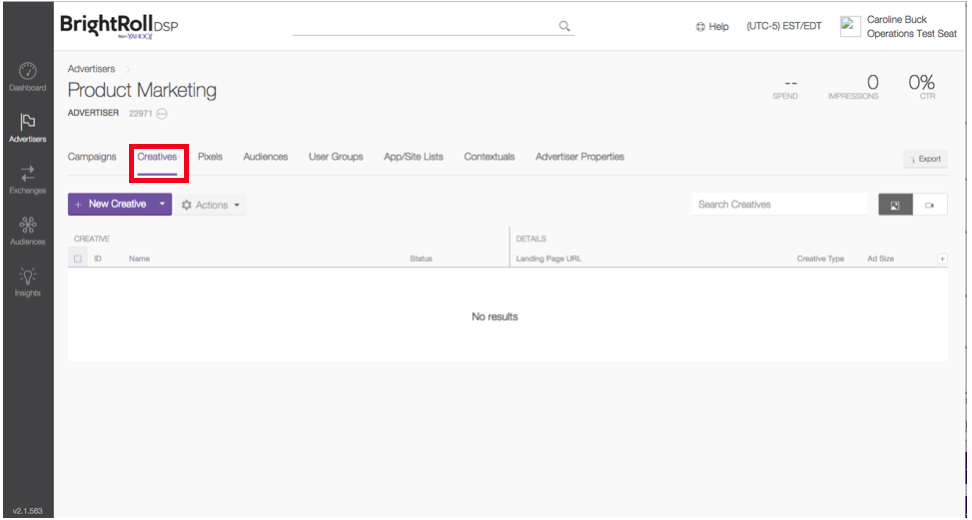 2) Choose "Native" as Ad format.
Enter a Creative Name
Enter Advertiser Name - 25 characters max
Enter Ad Title - 50 characters max. This is the unit's headline, which is the most important part of the ad creative. Please use headlines.sharethrough.com for scoring and suggestions on improvement.
Enter Ad Description - 100 characters max
Enter Landing Page URL/clickthrough
3) Upload images
Creative Image - 1200x627 max
Advertiser logo - 82x82 max
Mobile image - 200x200 max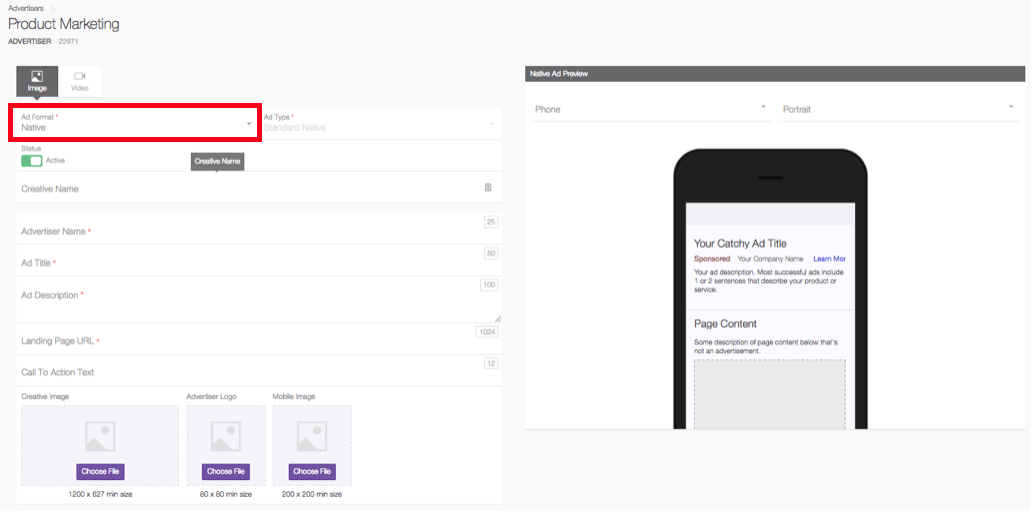 4) Desktop and mobile previews will display on the right-hand side.
5) Enter your DCO creative URL in the field where you would input your 3rd party impression tracker. This URL will call your DCO creative unit set up with your DCO vendor and will serve that creative in the place of the backup Native Display Ad you build in Yahoo DSP.
Flashtalking example url:
https://nativead.flashtalking.com/imp/4/77365;2517447;201;js;Sharethrough;nativeaddemo/
Jivox example url:
http://as.jivox.com/native/native_ad.php?creativeUnitType=81&campaignId=110188&siteId=158938acce26a4&es_pId=uApz47&partnerId=ST&format=json&ver=2&responseFormat=2