To run a native video campaign on DBM, users must first build their native video creative.
Note that a Native Video campaign will run under your Display line items in DV360.
Once logged in, here's how to create a native video ad:
1) Select "Format Gallery" from the Creative sidebar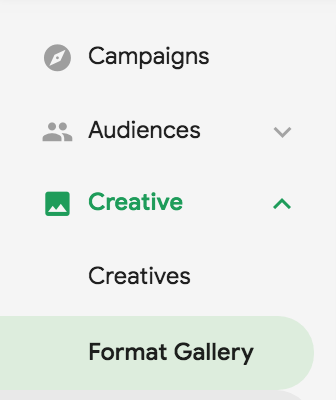 2) Select "Native" tab, and choose "Native Video"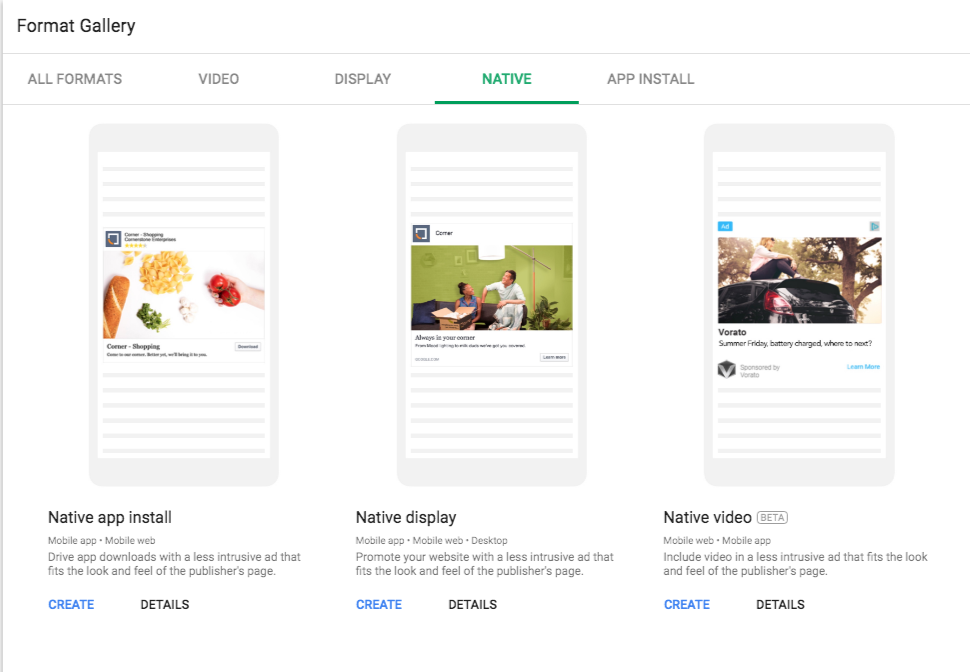 3) Enter the required creative assets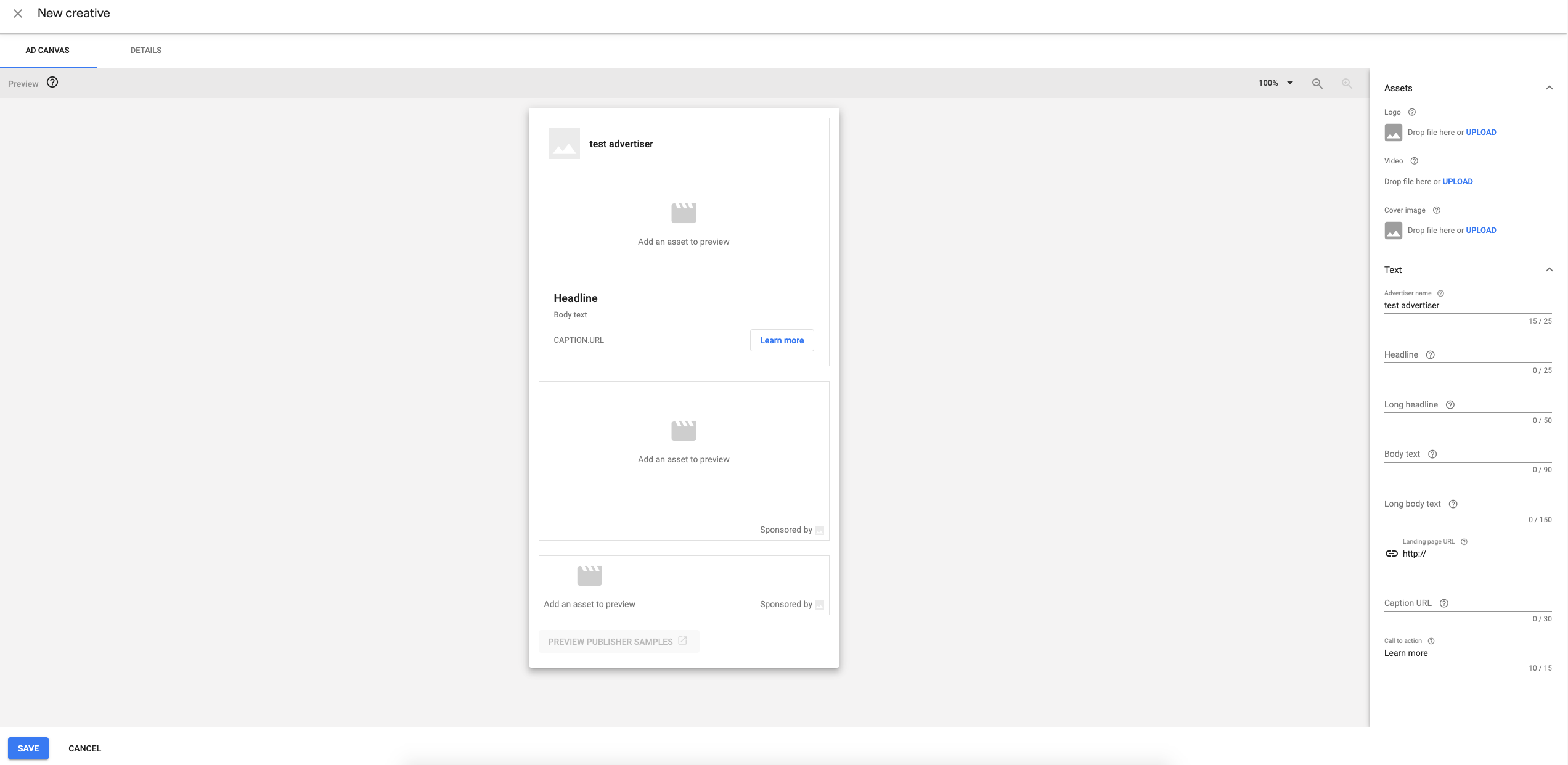 Advertiser name: 25 character max
Brand logo: 1:1 ratio (min 100x100)
Source file: up to 1GB and in one of the following formats: .avi, .mov, .mp4, m4v, .mpeg, .mpg, .oga, .ogg, .ogv, .webm, .wmv
Aspect Ratio: 4:3, 16:9, 1.9:1/ Maximum file size: 20 MB
Cover Image: Shown in the player at the end of the video
Best practice is to match aspect ratio of video (px): 960 x 720 for 4:3 video, 1280 x 720 for 16:9 video, 1200 x 627 for 1.91:1 video

Long headline: 50 character max
Short headline: 25 character max - required field, though it won't display on Sharethrough inventory
Long body text: 140 character description
Short body text: 90 character description - required field, though it won't display on Sharethrough inventory
Call to action : While not supported by Sharethrough, DBM requires this field to be filled.
Landing Page URL: This is where you can place the click tracker.


4) In the Details tab under Serving Properties, you can add up to two (2) 1x1 image pixels from 3rd party vendors in the impression tracking field, which will fire on the video start event.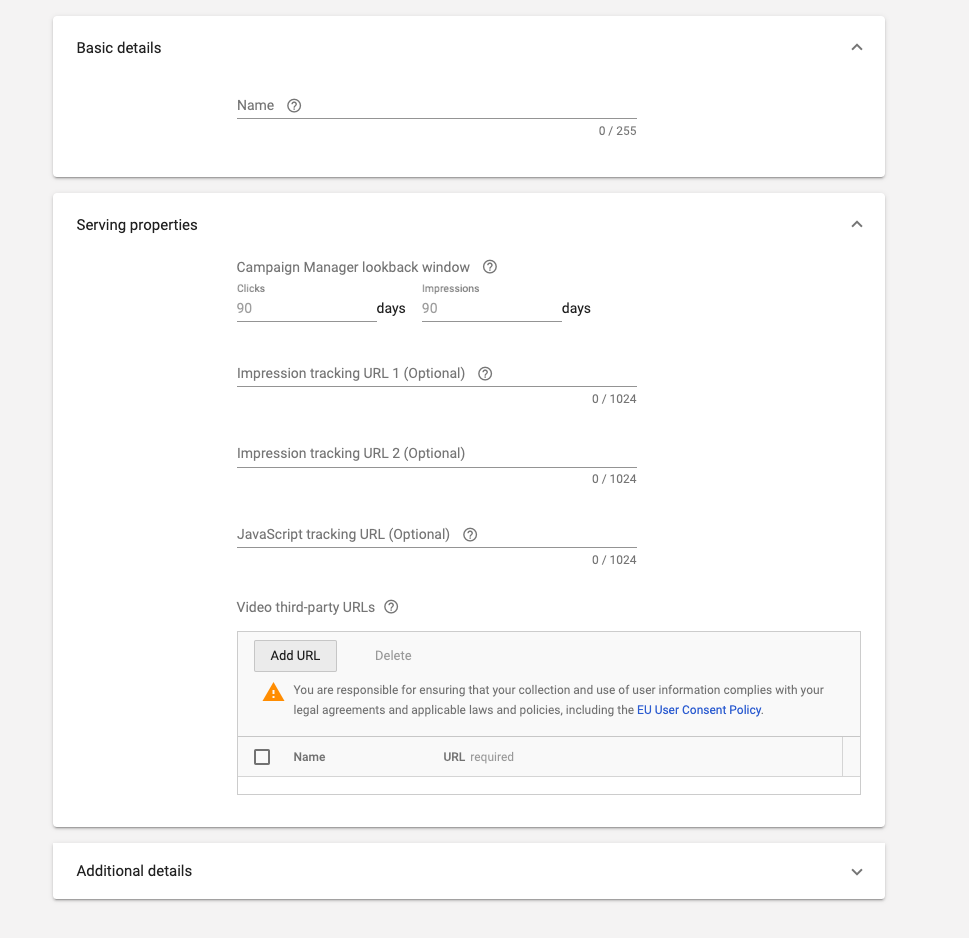 5) Note that DV360 does not accept VAST or VPAID tags for Native Video, but allows you to track different events such as quartiles and completions with 1x1's. Add your 1x1 pixels in the "Video 3rd party tracking" section and you'll be able to see reporting in your 3rd party reporting platform.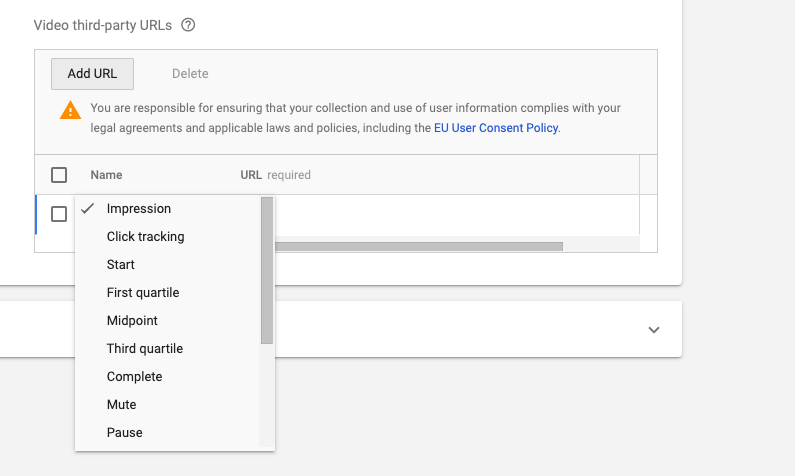 6) To target Sharethrough's supply, follow the instructions here.