In the Creatives tab of Amobee's UI, click the + sign on the top right.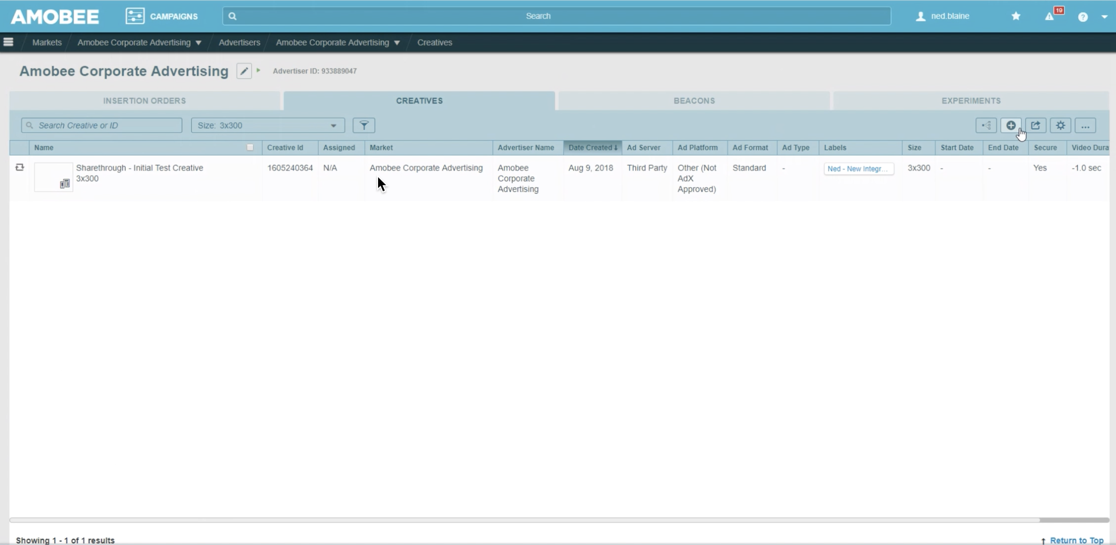 Since this is an NAG integration, always select Display as the Media Channel type, even if you are making a Video campaign.
Select Third Party Ad Server File.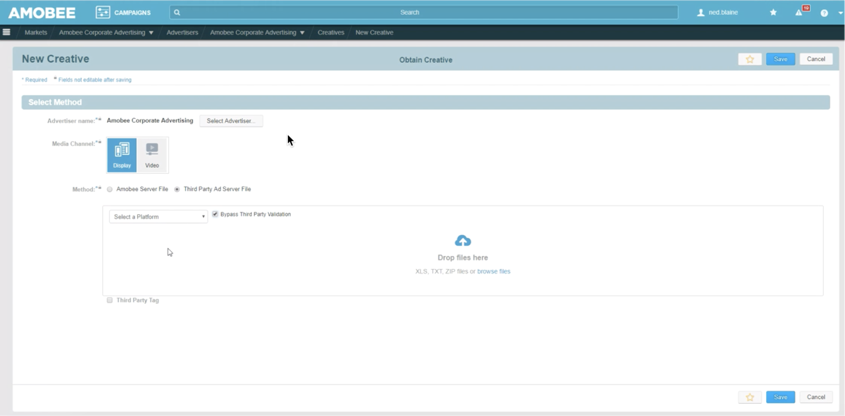 Check Third Party Tag - this will pop up a tag text box and additional Fields.
Check Bypass Third Party Validation.
Paste the tag generated from the NAG in the Third Party Tag text box (the NAG tag has Amobee's click macro hard coded in it).
For Third Party Platform, select Other (Not AdX Approved).
Enter Creative Name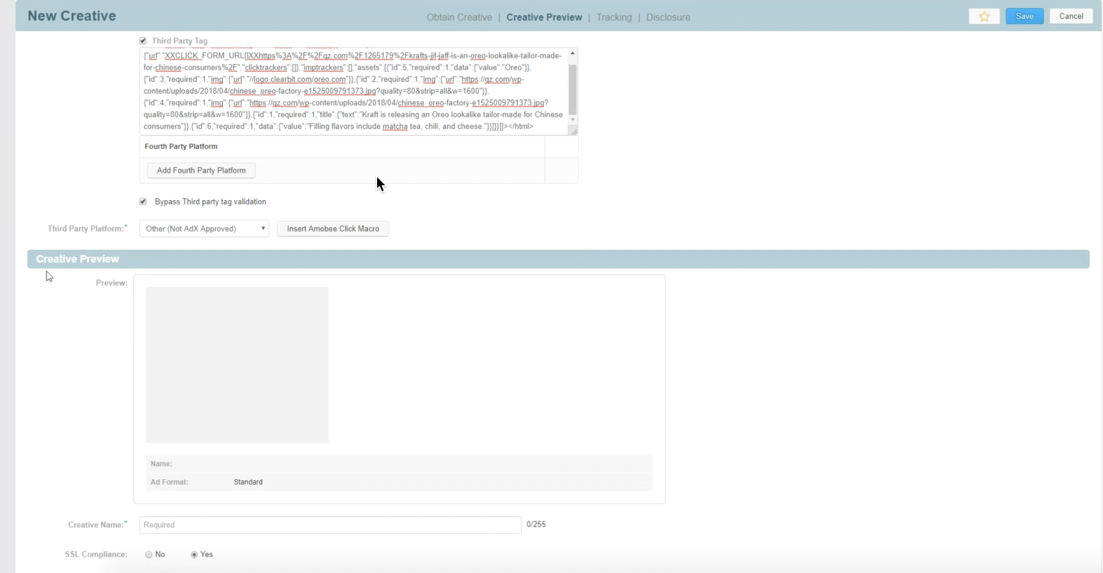 SSL Compliance = Yes
Ad Format = Standard
Media Standard = HTML5
Layout = 3x300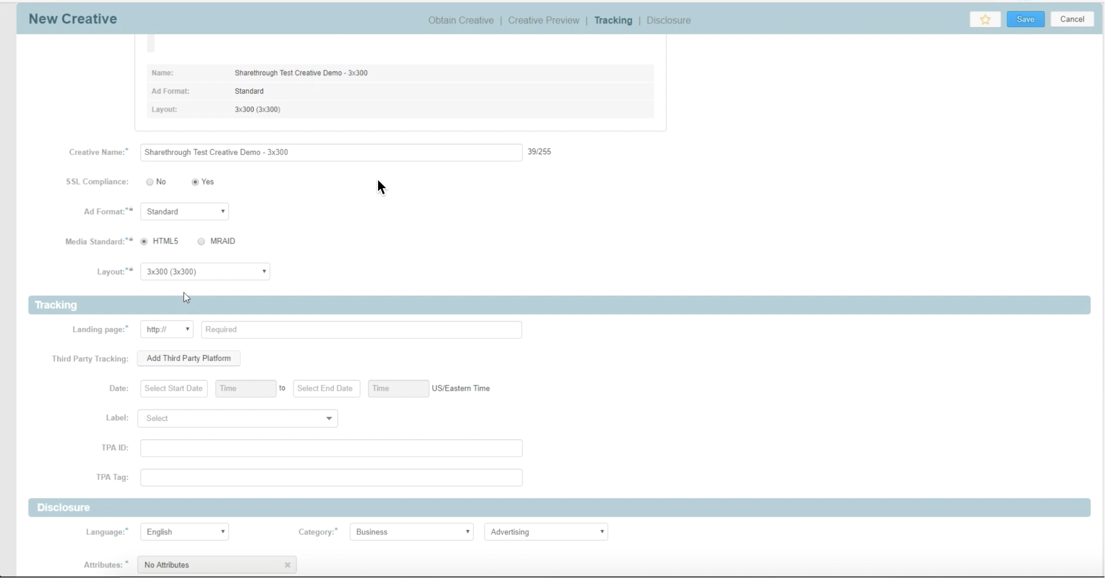 Enter Landing Page URL
Best Practice - put all 3rd party tracking tags in the Sharethrough NAG. While users can add a 3rd party tracking tag by clicking on Add Third Party Platform, they may not work as expected.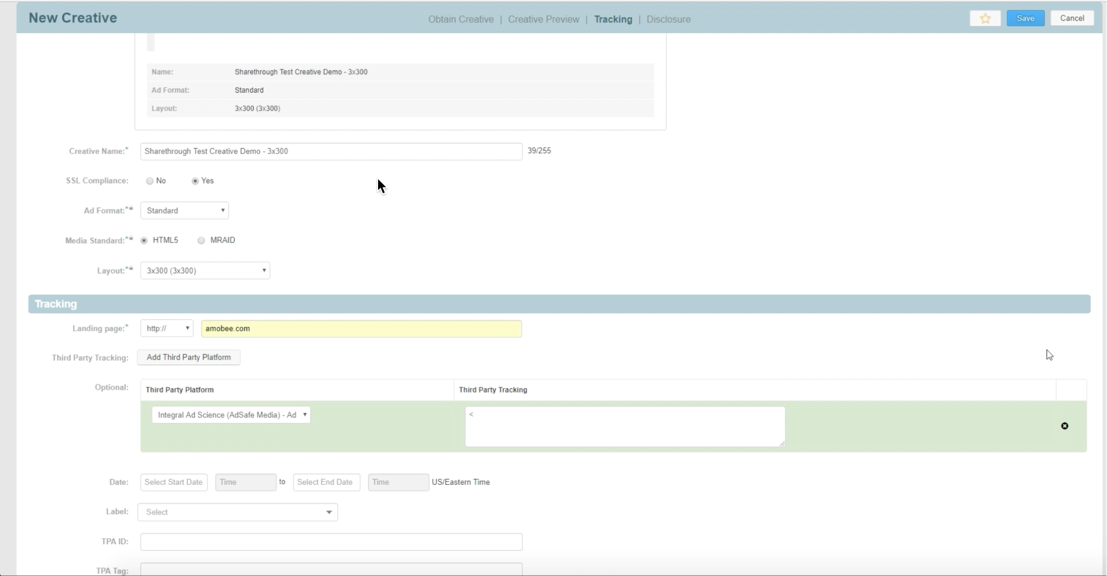 Enter in the TPA ID (third party advertiser ID) by referencing the ID generated from the NAG in the URL or any other ID preferred.

Once done, click Save on top right.
Note: Sharethrough 3x300 creatives will not render or preview in the Amobee console. The NAG should be used for creative previews instead.