From the "My Ads" screen in the Basis Technologies Platform, select the "New Ad" button, then "Native":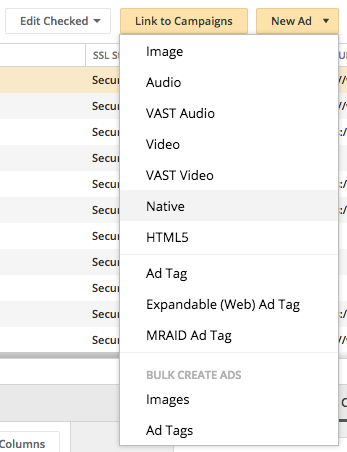 Populate all the necessary fields. Those marked with an asterisk are mandatory. The text below each text box with recommendation info is subject to change and is only a recommendation based on the lowest common denominator of all supply sources. The recommendation is not enforced - the buyer is free to product native ads according to the specifications of Sharethrough's Exchange.
The Logo field is not mandatory for Sharethrough's Exchange.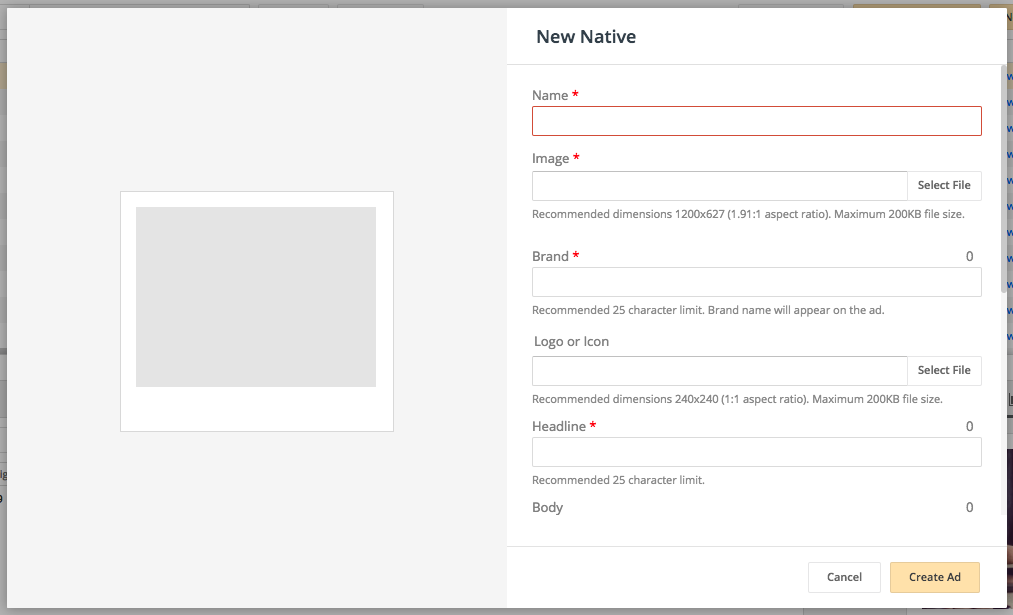 Click "Create Ad".
Note - Basis Technologies now supports multiple image impression trackers as well as JS script trackers.