1. From your Advertiser page, click Reports and then My Reports:

2. From the Standard Report Templates, select Inventory Performance. This particular report will give you performance based on site/category/supply vendor/PMP deals.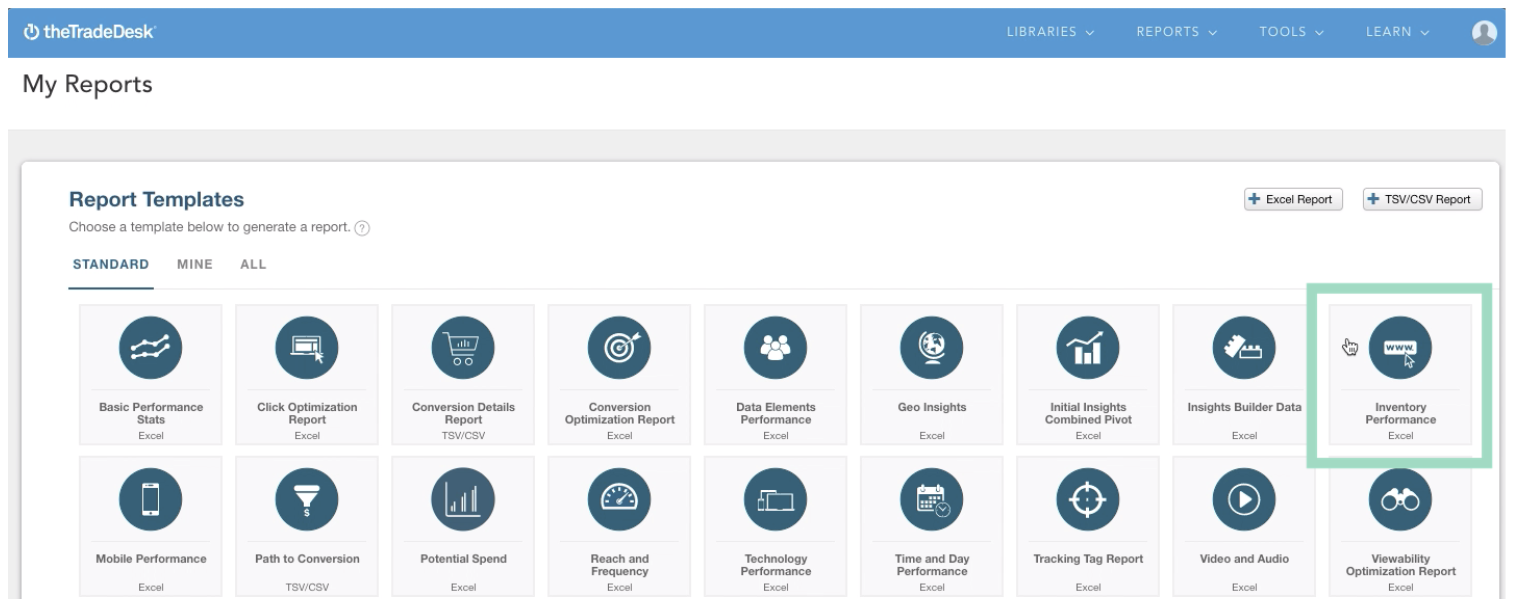 3. Now you can edit the filters and select the dates you'd like to report on. Then, click Review Report Content to review and edit the fields and metrics included.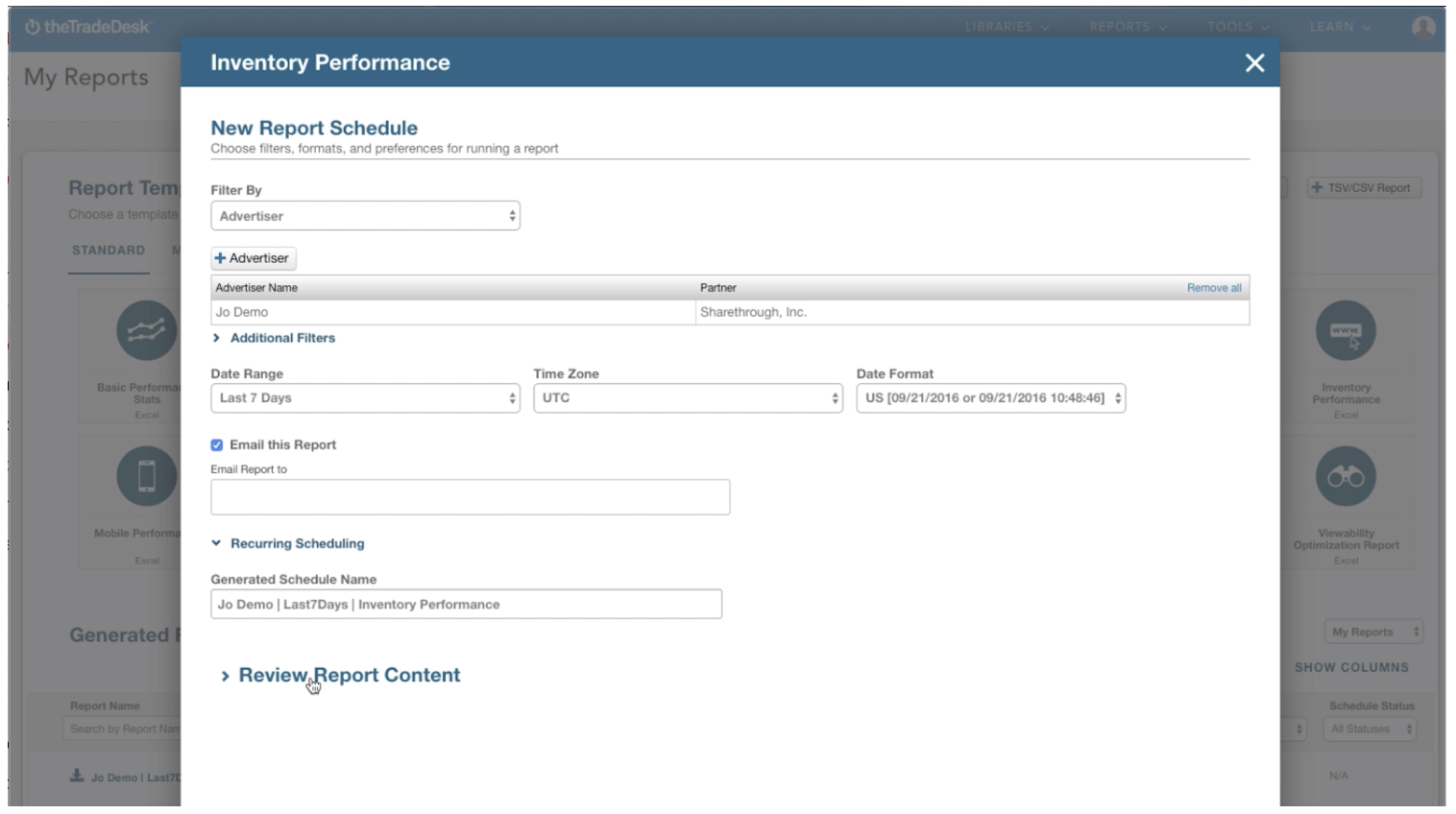 4. Under this drop down, select the Supply Vendor tab for fields and metrics specific to your exchange level reporting. For example, you can add Ad Group or Deal ID to increase the granularity of your report.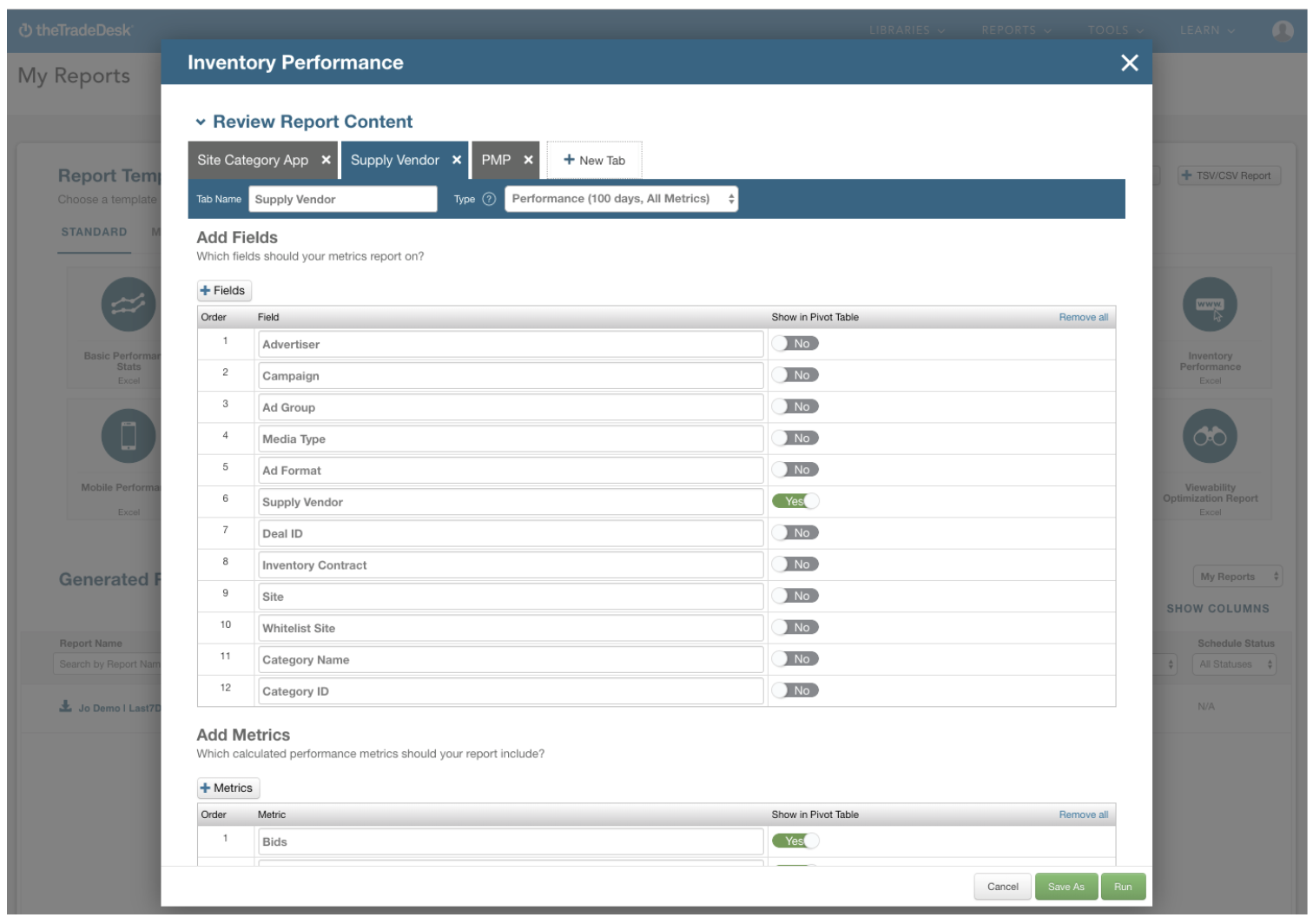 5. Click Run to run the report. Once your report has run, download this and look in the second tab of your excel to see stats by exchange.