1. From your Advertiser page, click Reporting:

2. Select Analytics Report for the report type, and add your date range, interval and time zone.

3. Edit the metrics and filters for the data you'd like to report on. Then, tick Seller in the report dimensions to see stats by exchange.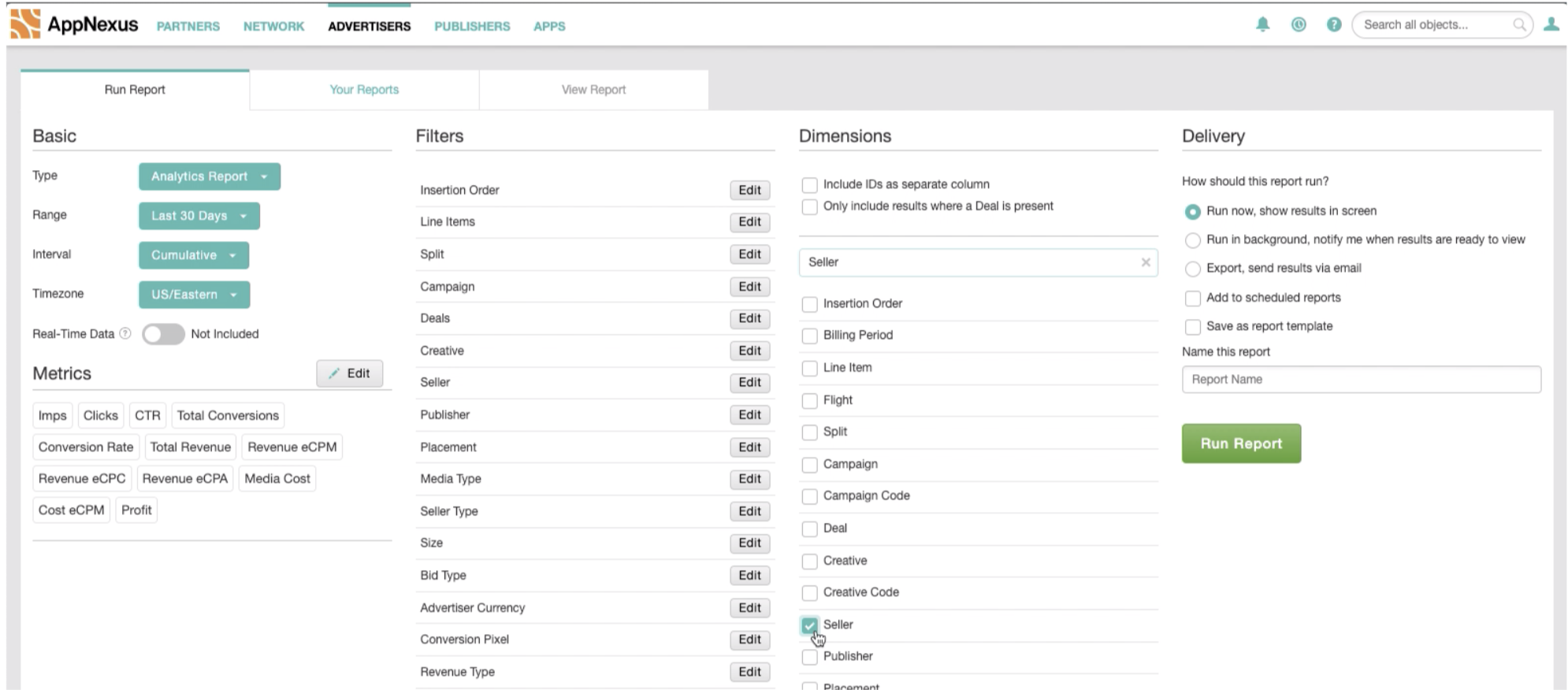 4. Choose how you'd like the report to deliver and select Run Report.