1. Go to DV360's Reports section by selecting Insights and then Reports:

2. Select the Offline Reporting tab, then click New Offline Report > Standard > Basic.

3. Name your report, edit the time range, and add filters for Partner/Advertiser/etc.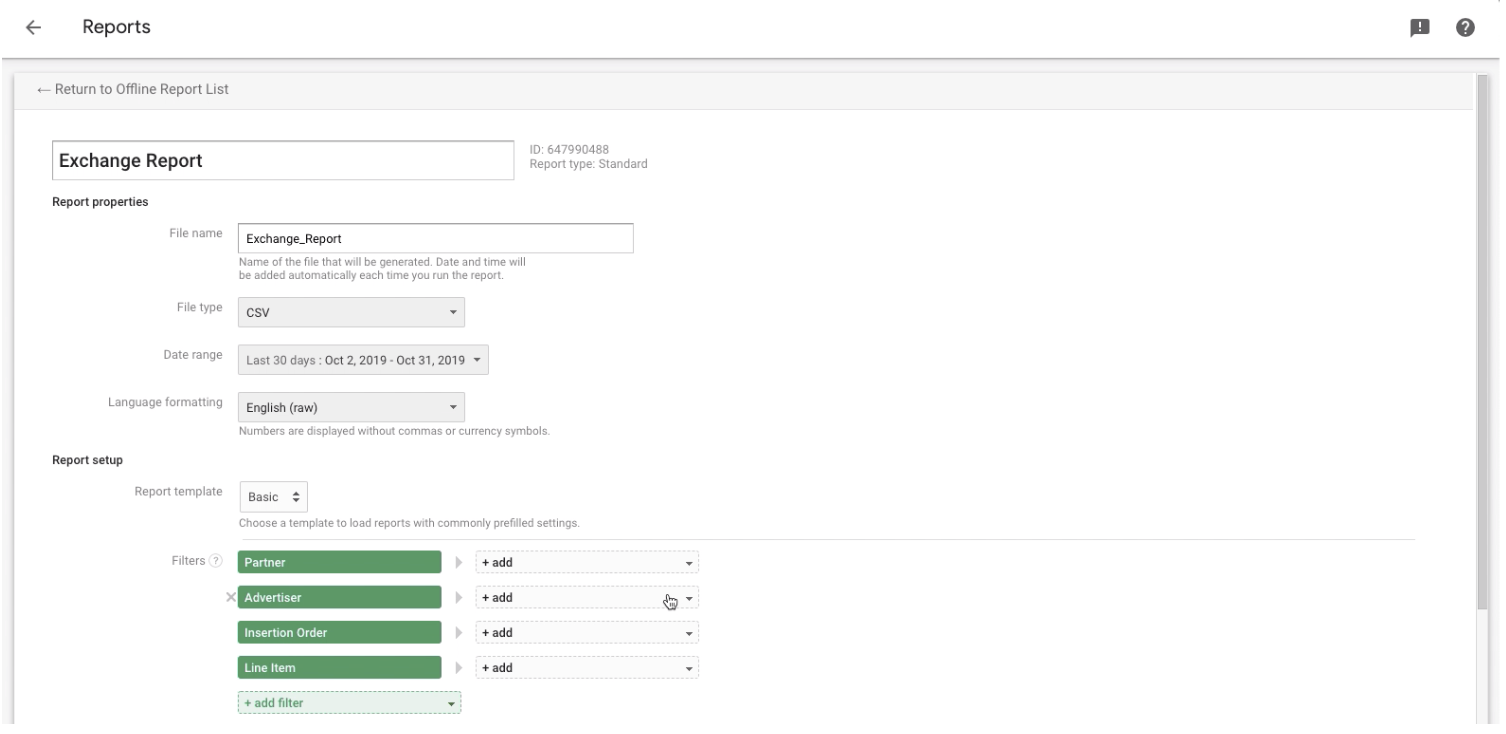 4. Add new dimensions for Exchange and Inventory Source.
[Exchange will show data under Sharethrough]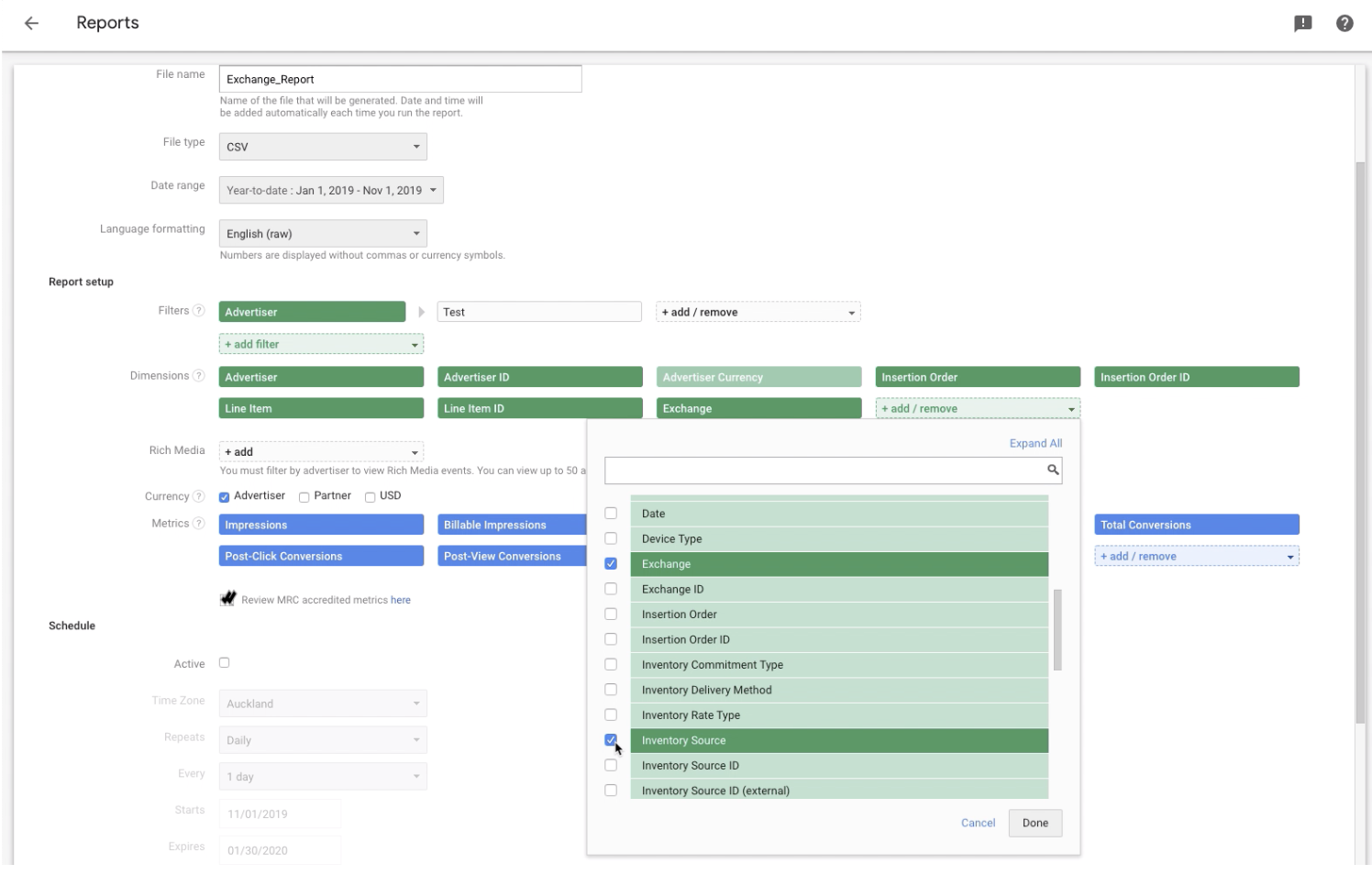 5. Edit any metrics, if needed, and click Save and Run to run the report.