The following steps are for targeting STX with your 300x250 creatives within Adobe Ad Cloud!
1) When creating your placement within Adobe Ad Cloud, make sure you select Display.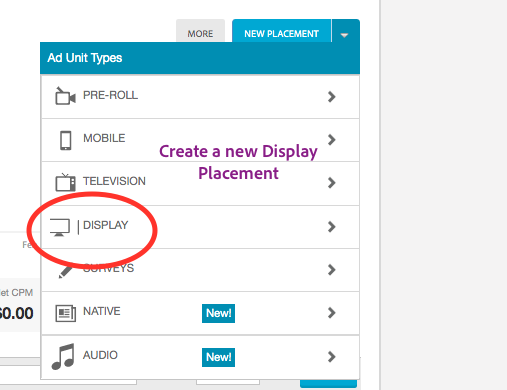 2) Within the Inventory Targeting section of the line item, select Public Inventory.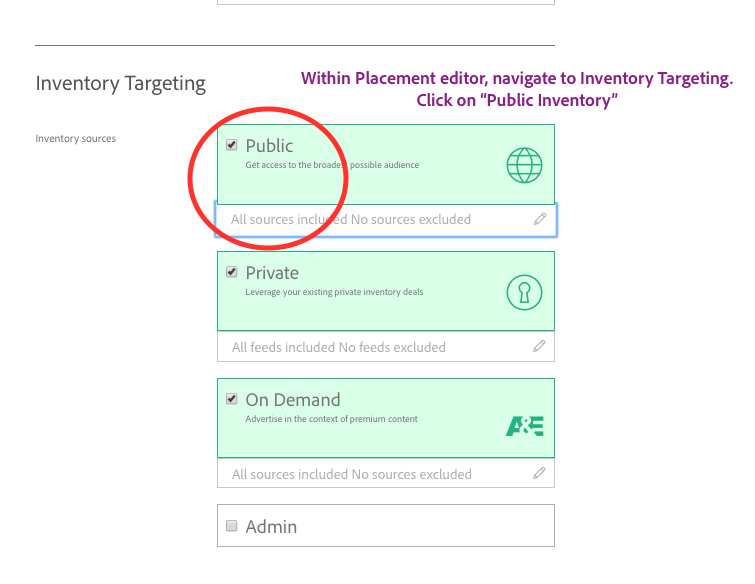 3) Within the Public Inventory section, select Sharethrough as a whole or any specific off-the-shelf deals you'd like to target.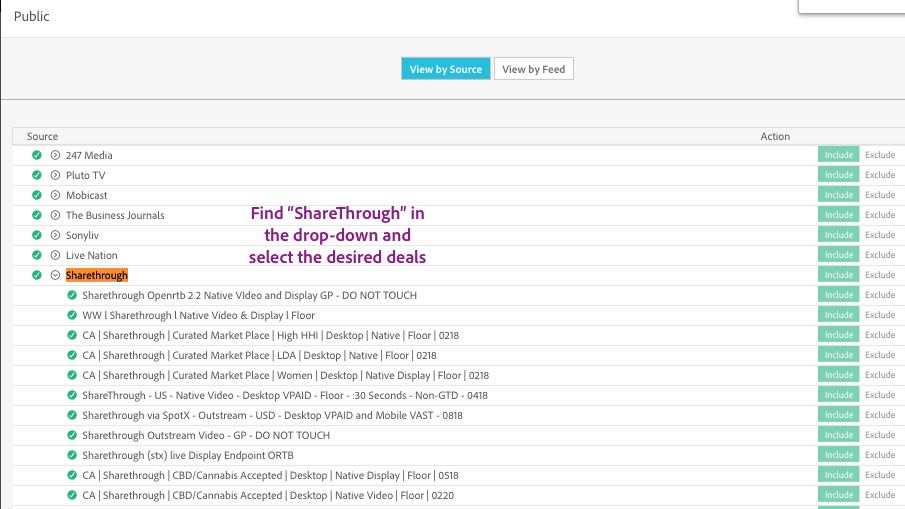 Your 300x250 creatives are able to run on Private deals, as well! If you're interested in working out a custom deal, please speak with your Sharethrough rep and they can provide the deal as well as guidance!