The ideal way to prioritize delivery to your top-performing exchanges within TTD is by leveraging the Auto Allocator feature. Note that you will need to break out exchanges into separate adgroups depending on which ones you want to heavy up on.
How to Setup Auto Allocator:
1. On the Campaign Details page, you will see a toggle for AutoAllocator > Modify AutoAllocator Settings >Prioritize adgroups automatically based on performance or Manually.

Depending on how many exchanges you are targeting at once, you may want to focus on your top 2-3 top performing exchanges (by separating into their own adgroup) and waterfall your remaining spend to the remaining exchanges. This way, you can prioritize delivery on top performers without needing to shut anything off if you are worried about scale and the ability to deliver your budget in full.
The default selection of Automatically will prioritize spend based on the goals/KPIs that you have set at the adgroup level.
For the manual option, you will be able to set a priority rank for each adgroup from the RTB dashboard. You can also require that a minimum amount be spent per adgroup per day, which ensures that all adgroups will spend regardless of their prioritization.
Ranking Ad Groups
From your campaign's dashboard, click Edit Columns to display the Visible Fields dialog box.


Click AutoAllocator™ Pri (if it is not already selected). Click Done to close the dialog box and make the field visible in your ad group's grid section.


Click the number under AutoAllocator™ Pri for each ad group and choose the desired number from the dropdown list—the priority at which you would like to set the group, from 1 (highest priority) to 10 (lowest priority). Click OK.



AutoAllocator will now begin to direct spend to the ad groups in the order you have set.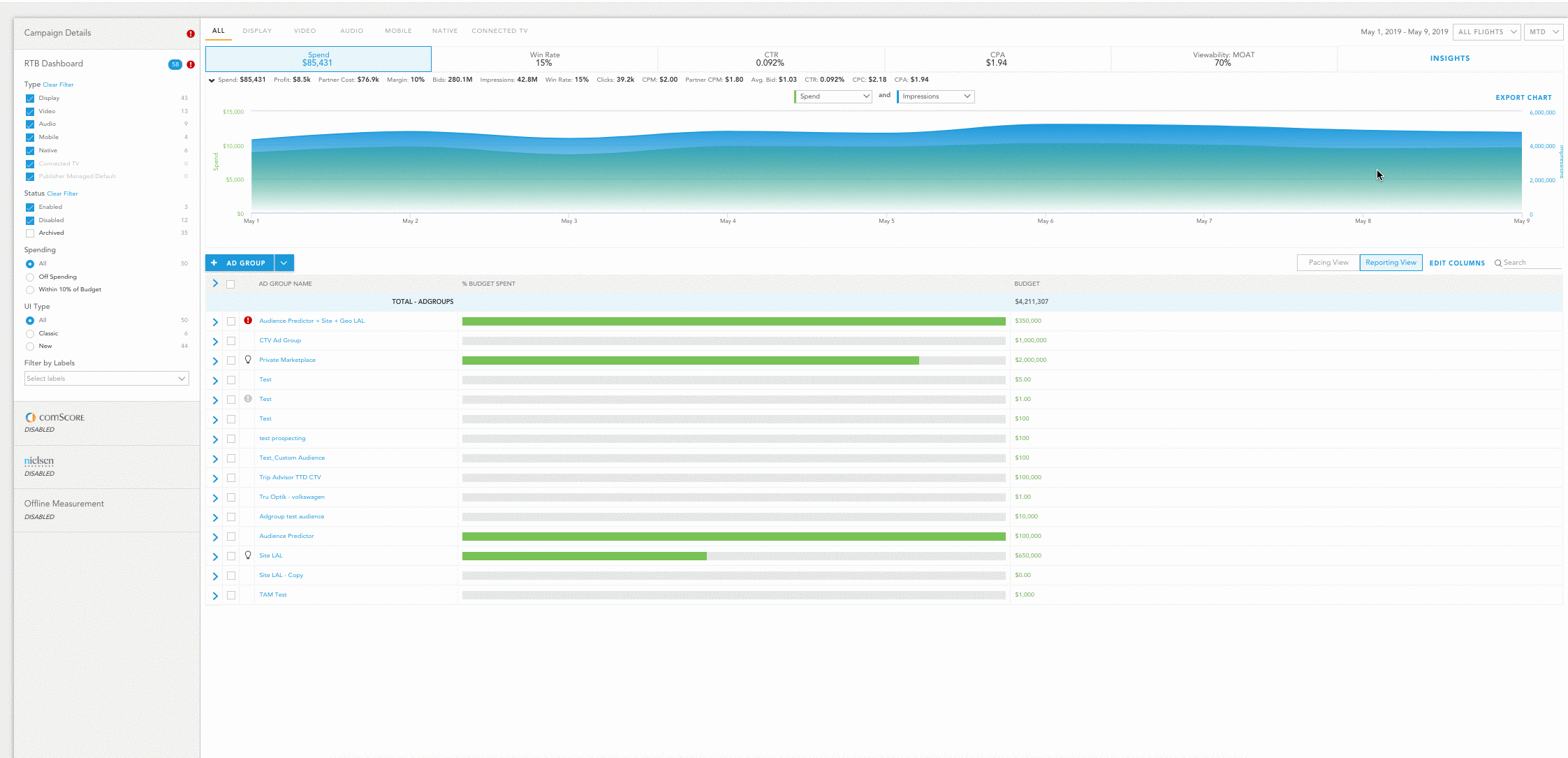 Another option is to setup Bid Factors, although these will have to be maintained manually and will not be automated by The Trade Desk.
How to setup Bid Factors:
1. Click into your Campaign and navigate to the appropriate Adgroup.
2. Scroll down to Optimizations and click into the Supply Vendor tile. If this is your first time implementing bid factors to exchange, you will need to create this tile from scratch by clicking on the grayed out +.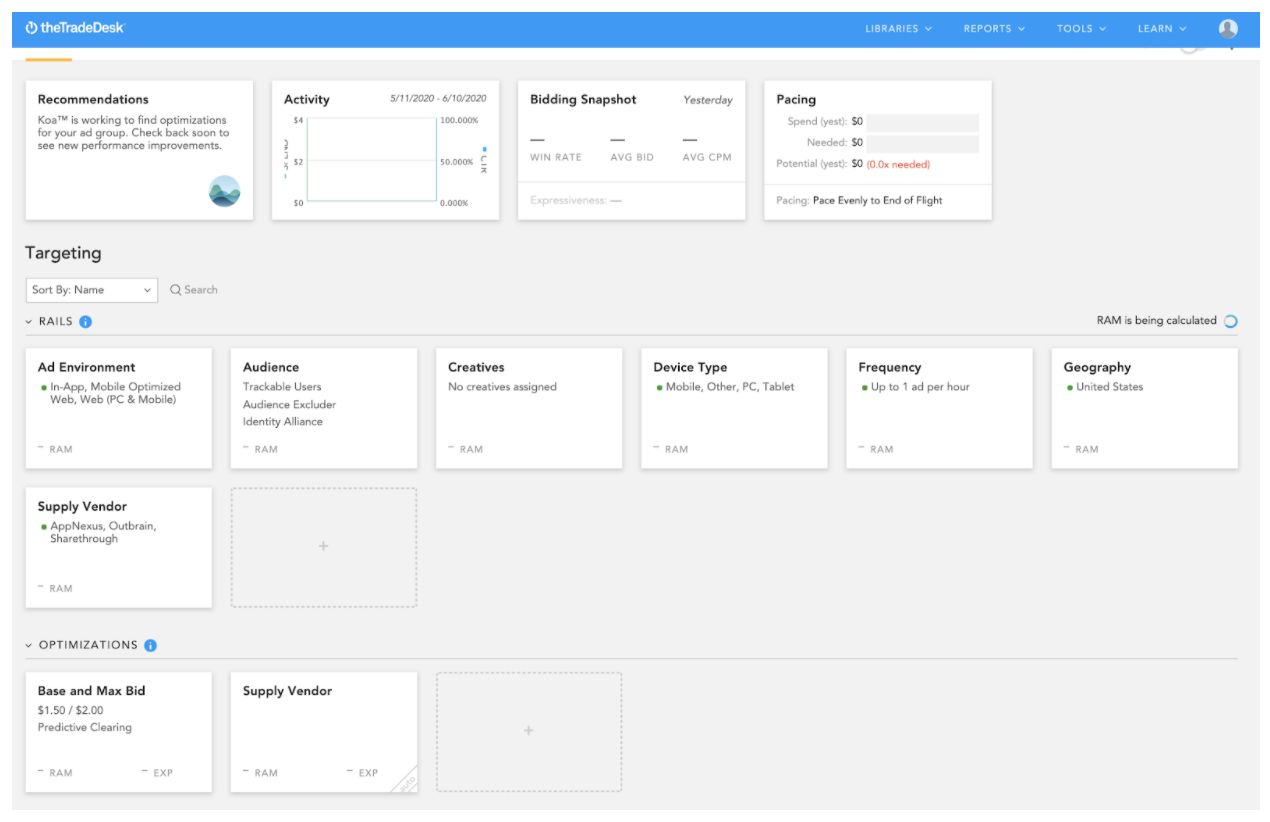 Here is an example of Supply Vendor-level optimizations: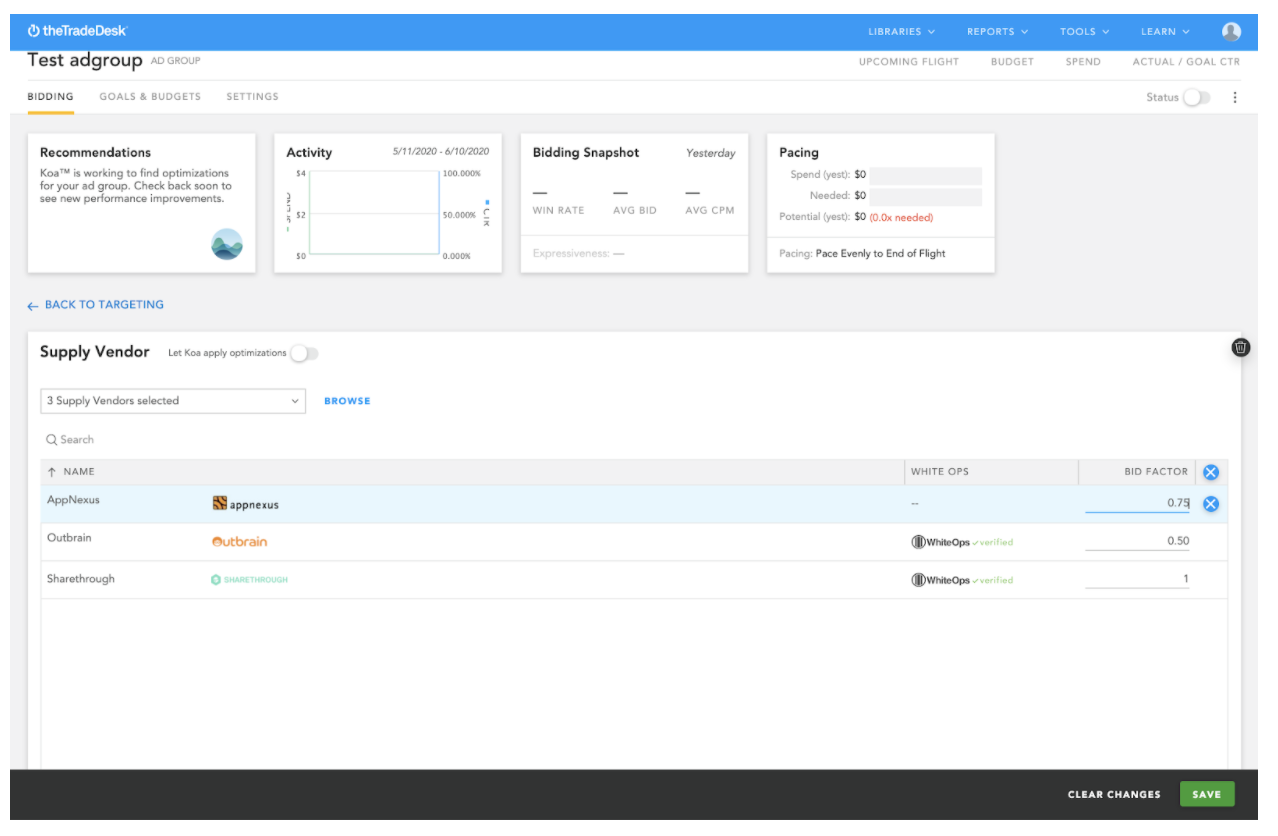 3. Adjust your bid-factor appropriately in the Bid Factor column and hit Save.