Sharethrough will provide you with a Deal ID. The same Deal ID can be used across all brands under a given Seat, but you can also choose individual brands under a seat if desired.

1) Under the "Inventory" tab, select "My Inventory" on the bottom left:

2) Click "New" and select "New non-guaranteed inventory."

3) Fill in the following info:
Deal name

Deal ID - enter provided Deal ID

Exchange - select "

Sharethrough

"

Inventory Format - For all Native creatives, select Display (whether it is Display or Video)

Creative Req. - Select "Native"

Rate Type - Select "CPM (Floor)" unless otherwise instructed by your Sharethrough contact

Rate - choose a placeholder value (We recommend $3 for display)

Start Date - Enter the first date that this deal will be running

Seller Name is not required

We also recommend you don't enter an End Date, as this can cause the deal to stop spending after this date. This cannot be edited with DV360 later, so a new deal would be required after this occurs.

4) Hit "Save", then the Deal should appear under "My Inventory"
5) Create Campaign and Target your Deal
Under the "Advertisers" tab, Create a new "Insertion Order" or "Line Item".
Edit the "Public Inventory" section and make sure everything is unchecked. Even Sharethrough should not be selected here. You can be sure this is correct when the top-left button says "Selected (0)". Additionally, make sure the "Target New Exchanges" box is unchecked.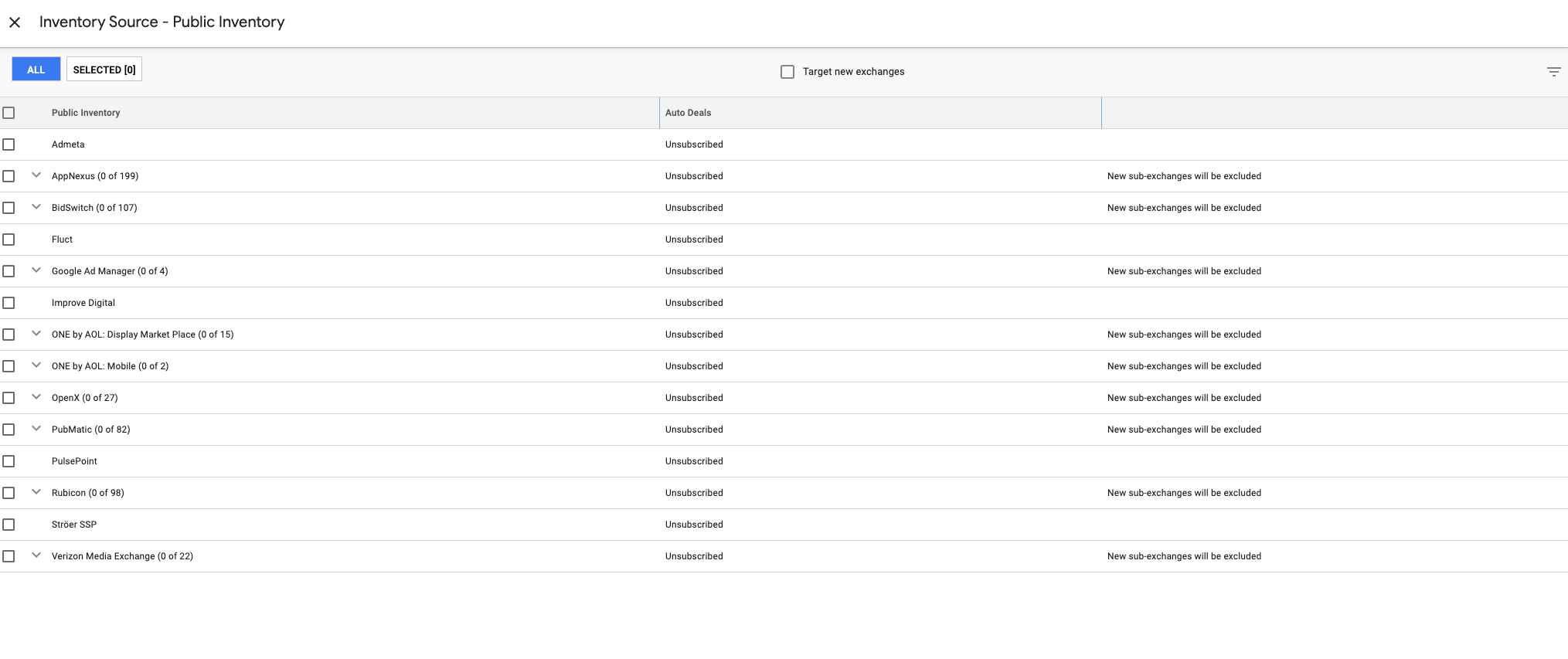 6) Under the "Private Deals" tab, choose your Deal to target Sharethrough.

7) Activate your campaign as usual