Targeting Sharethrough's Display Supply:
Request Enhanced Display deal ID from your Sharethrough contact
Set up Inventory Contract using these instructions on How to Create an Enhanced Banner Deal ID on Sharethrough's Direct DV360 Integration
Create an Insertion Order and standard Display line item in DV360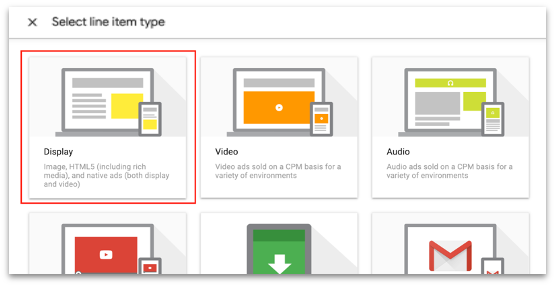 4. For the line item, implement your usual campaign set up using your standard DV360 display workflow
When targeting inventory, target the deal recently created under the "Sharethrough" exchange

Creating a 300x250 Display Creative in DV360:
Select "New"
Select "Third-party" > Select "Third-party display"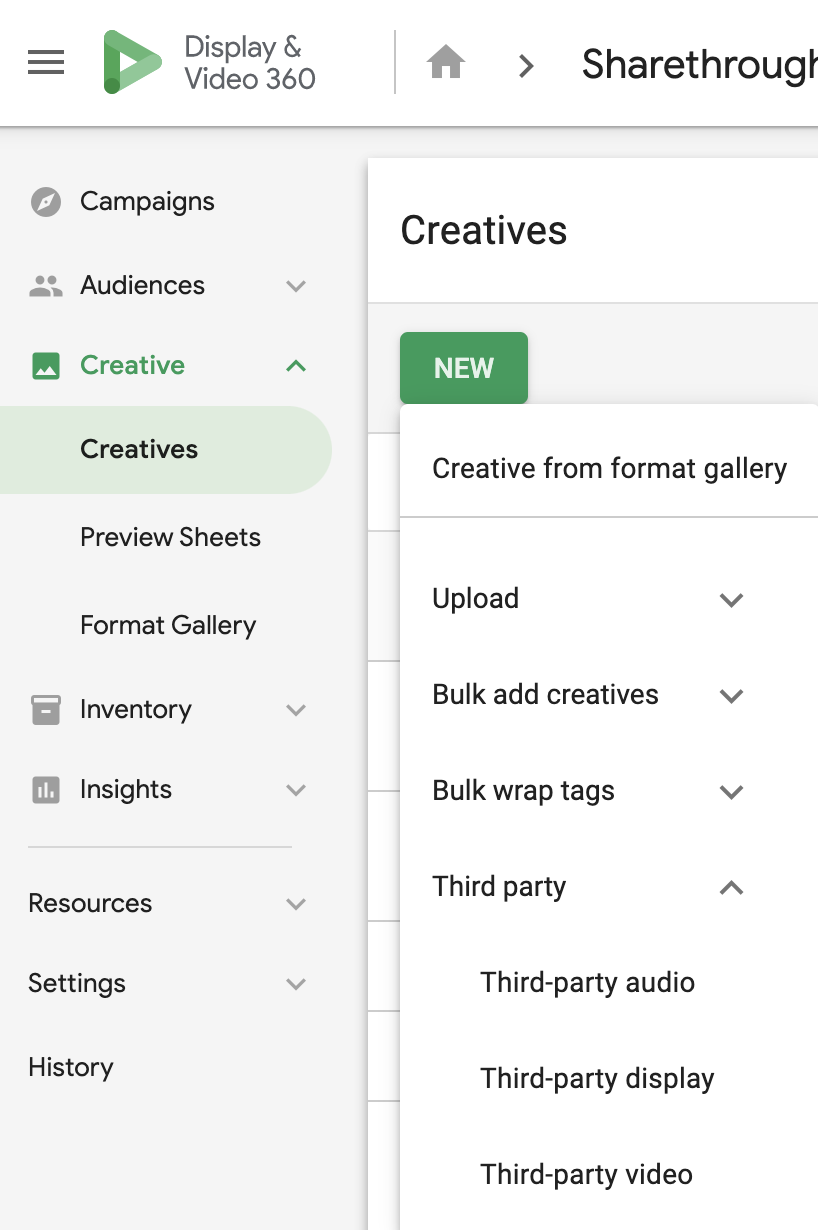 3. Enter a standard 300x250 JavaScript tag into the Third-Party Tag field and save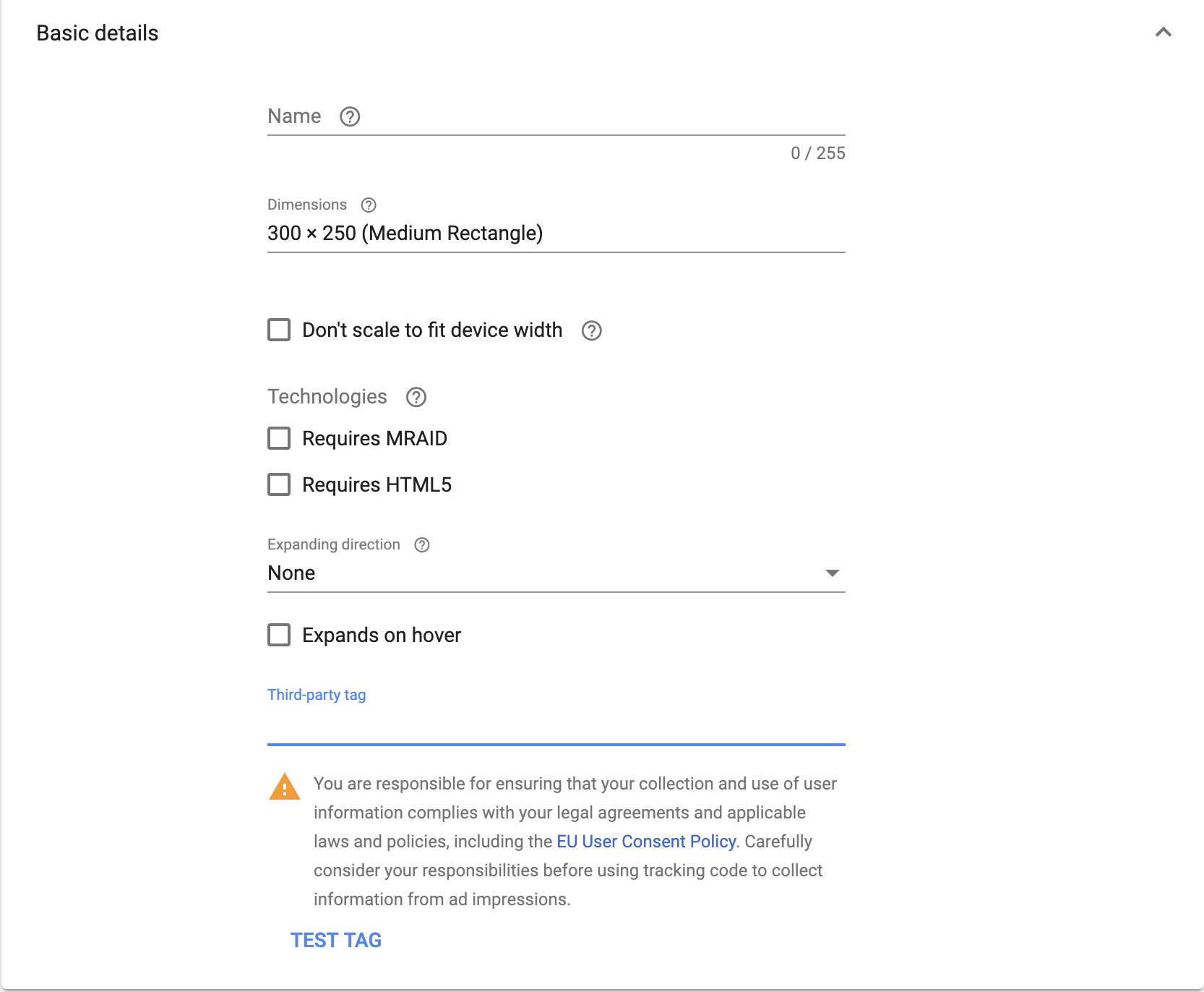 4. Assign each creative to its respective line item.