Create Native Offer


A native offer is required before native creatives can be added. One native offer can be associated with many native creatives. Populate required fields (title, description offer, call to action, etc.) marked with

*

.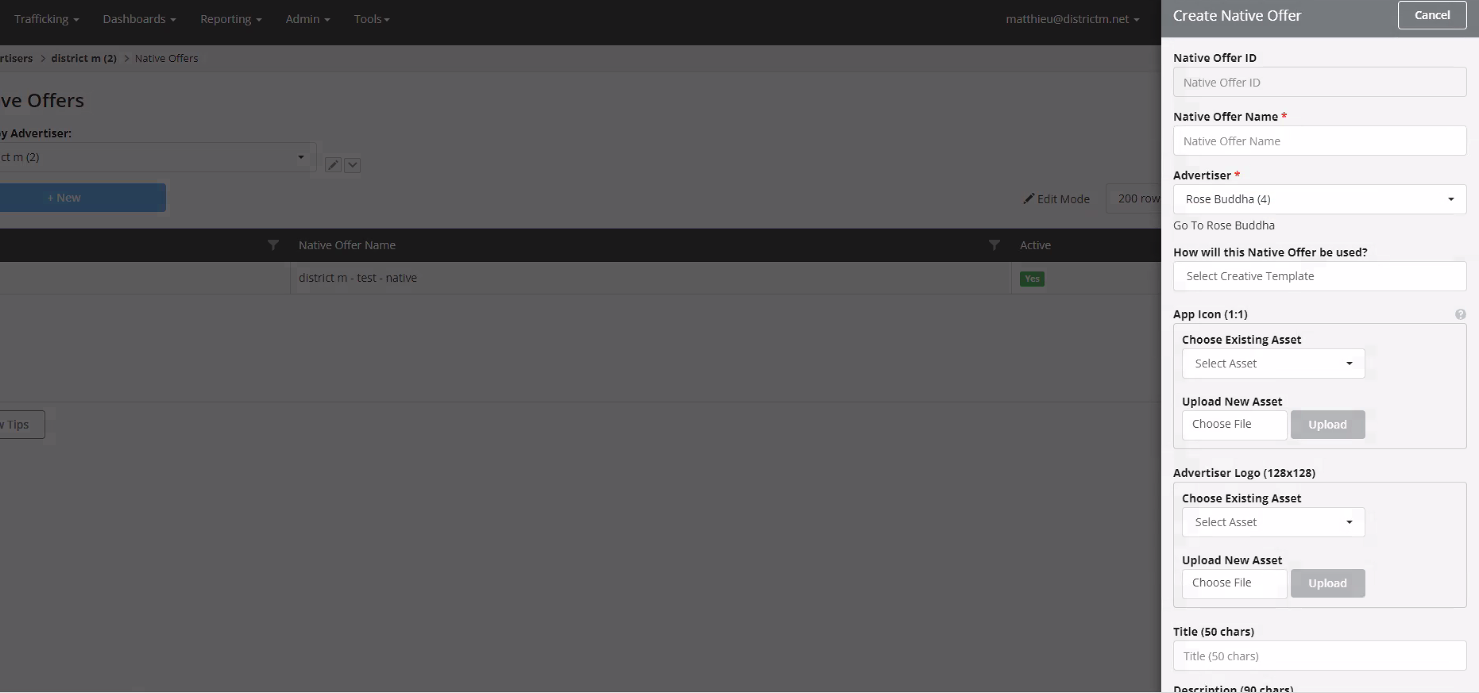 See more details and character/size requirements in the Beeswax Native Offer Knowledge Base Section.


2. Setup your Native Creative
a. Under "How would you like to setup your Creative" select "Native Image Content"
b. Click the "Ad Content" dropdown bar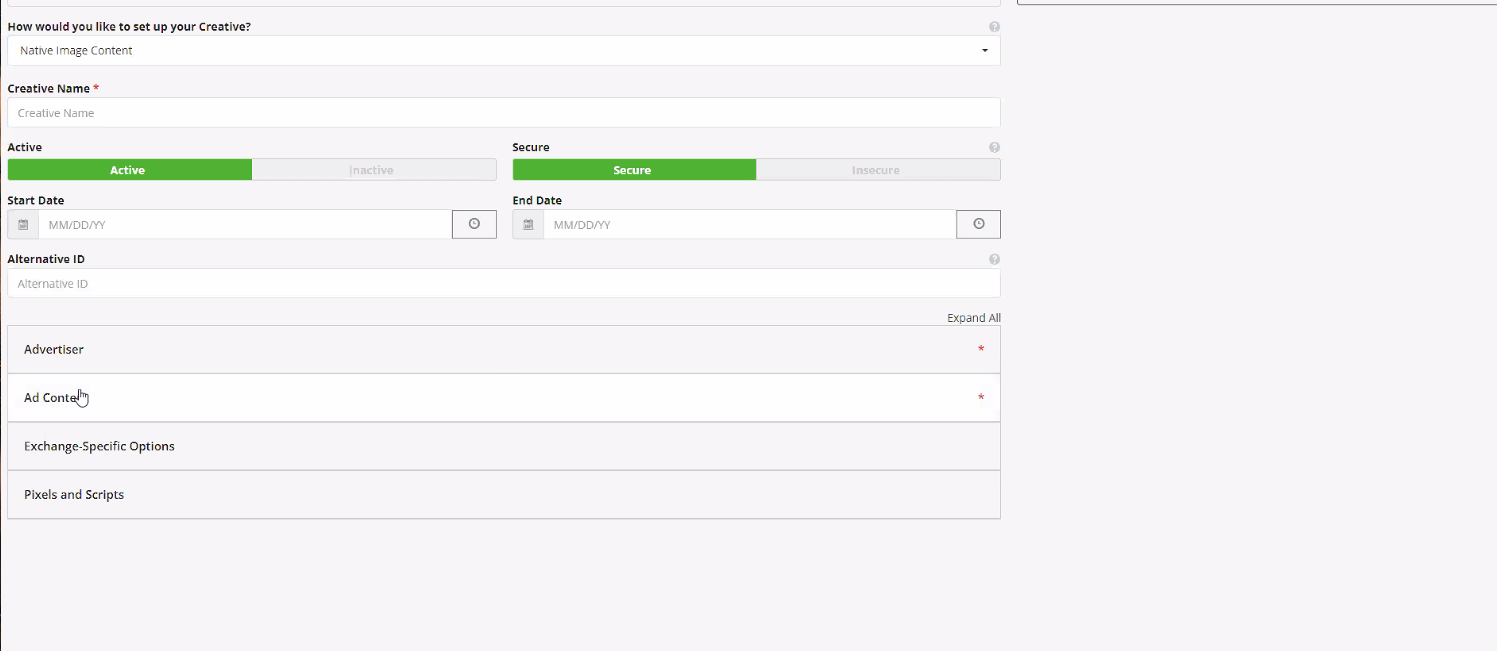 c. Select the desired Native Offer
d. Populate Remaining Creative Assets
i. Click-thru URL
ii. Main Image: 1200x627
iii. 3rd Party Tracking: 1x1 impression and click trackers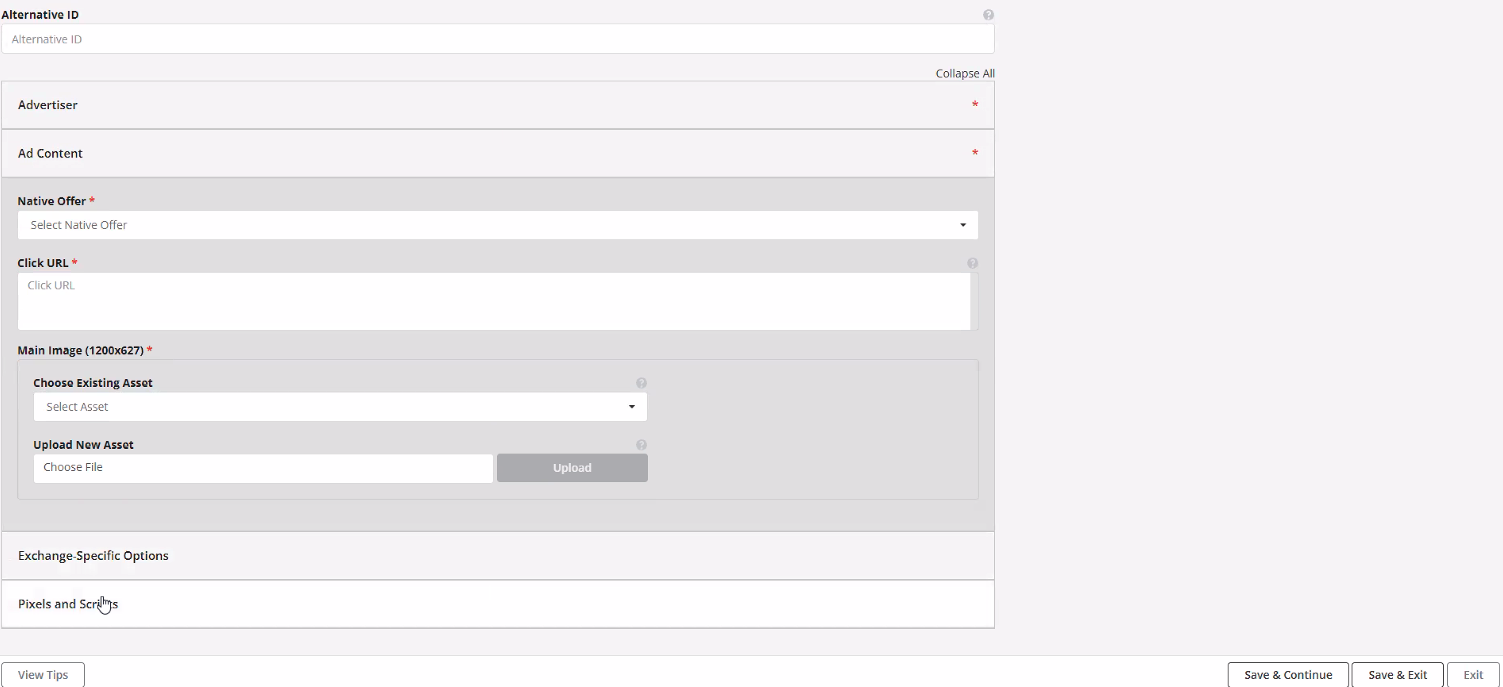 Find more information and specifications for native image content in the Beeswax knowledge base.