When setting up a PMP or using a Deal ID, follow these steps.
1) Use one of the many Deals already within The Trade Desk deal library. If necessary for a custom deal, get a Deal ID from your contact at Sharethrough.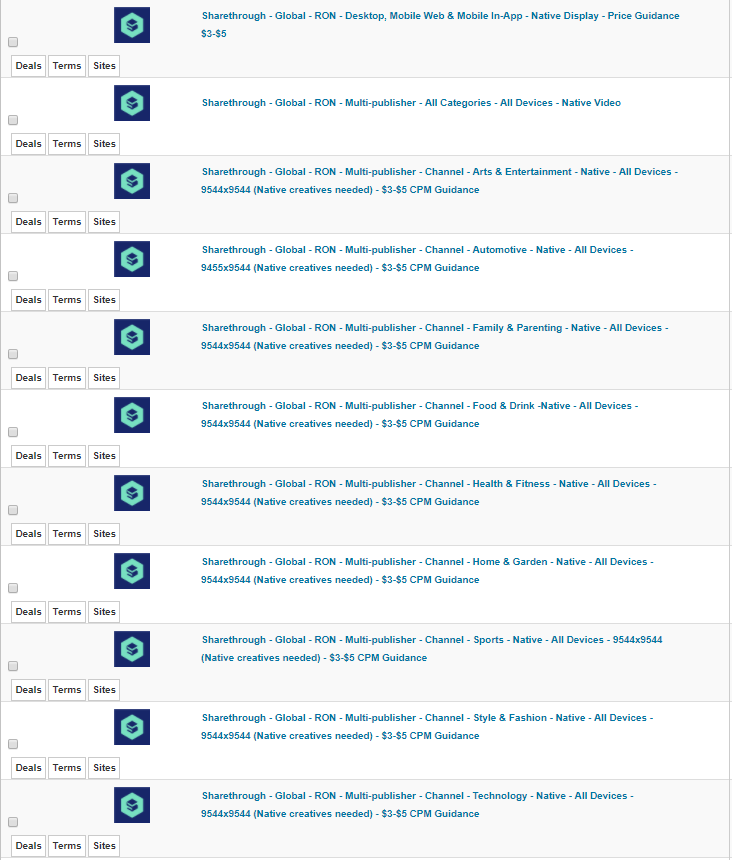 2) Log into The Trade Desk Platform
3) Go to the Publisher Management platform (top right of page)

4) Select Delivery Profile from the bottom left of the page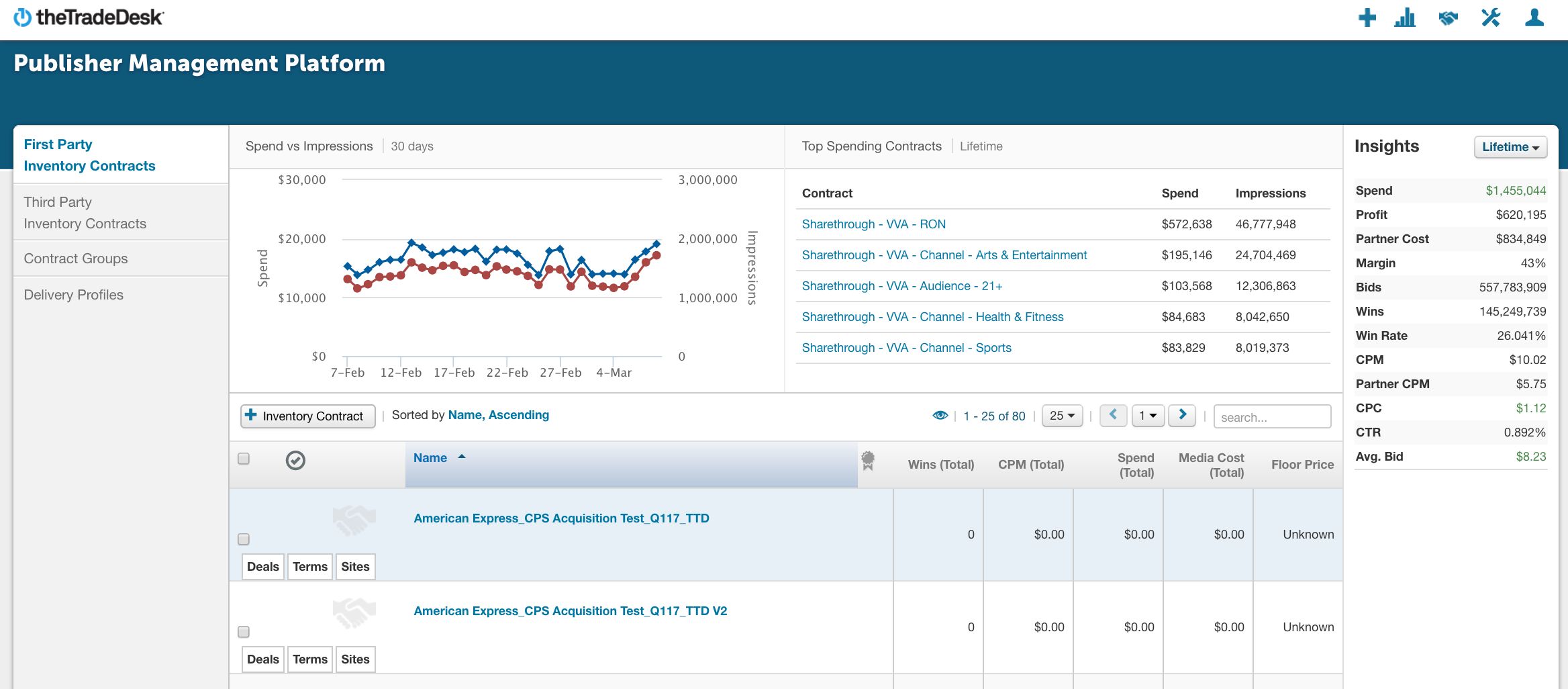 5) Create a Delivery Profile. This will determine who is able to access the Deal.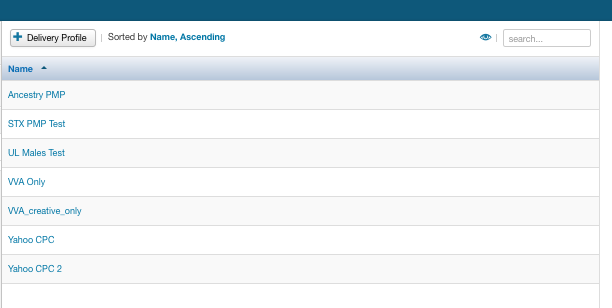 6) Select the partner and the advertiser(s) that will have access to this PMP.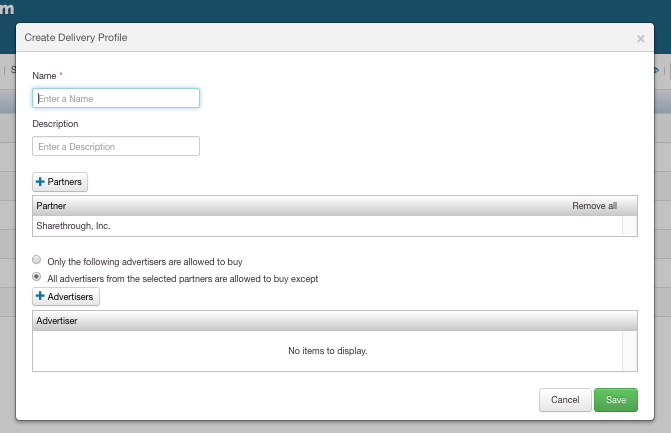 7) Then create your First Party Contract.
Add "New" on First Party Inventory Contracts.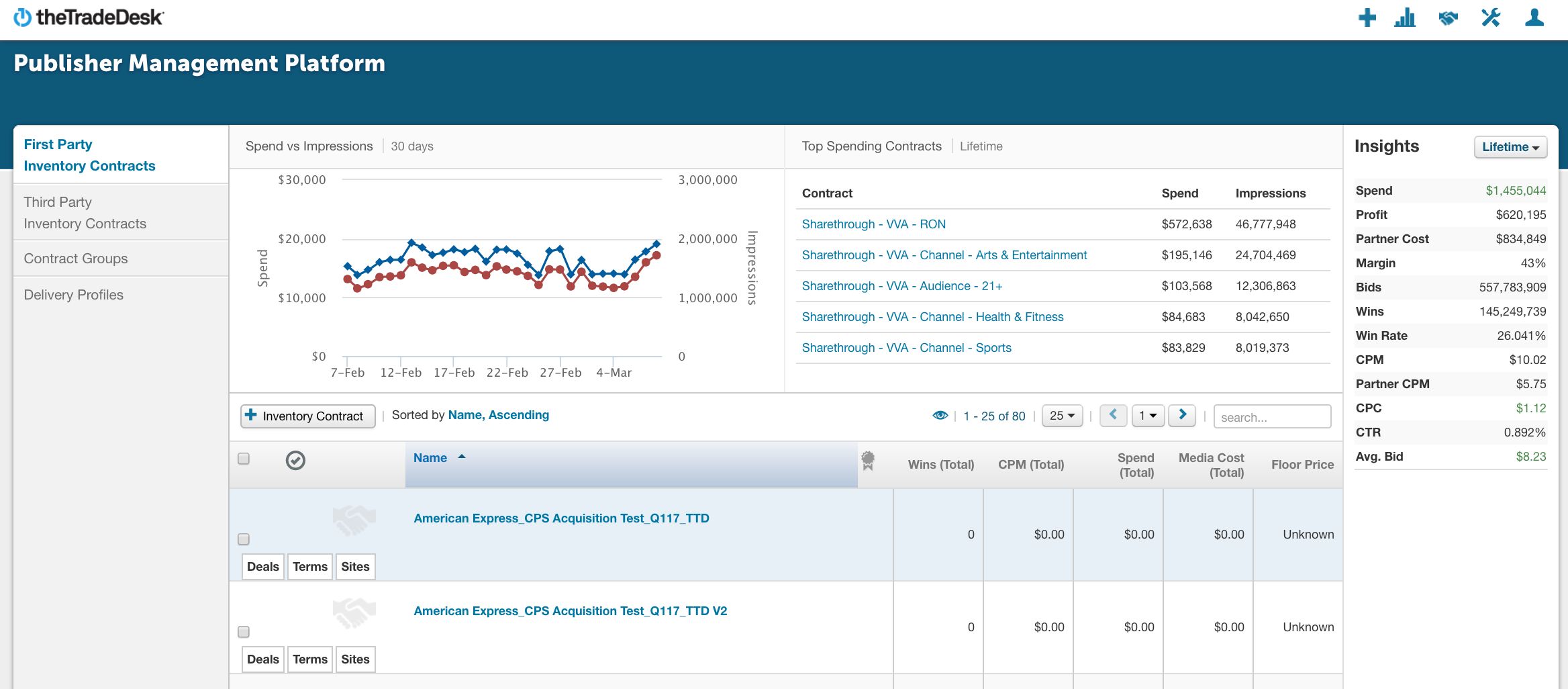 8) Enter a name for it.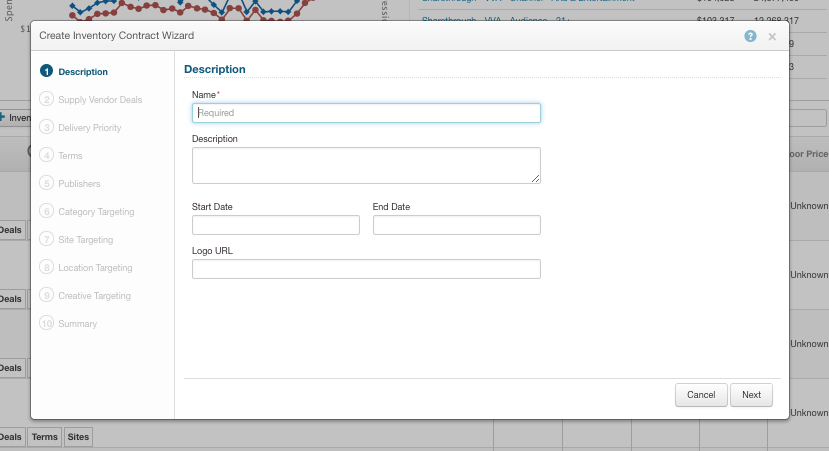 9) Select Sharethrough as Supply Vendor and input the Deal ID provided to you.
Floor pricing is optional, do not put in a price.
You will receive an error message - please ignore that.

10) Select the Delivery Profile you created.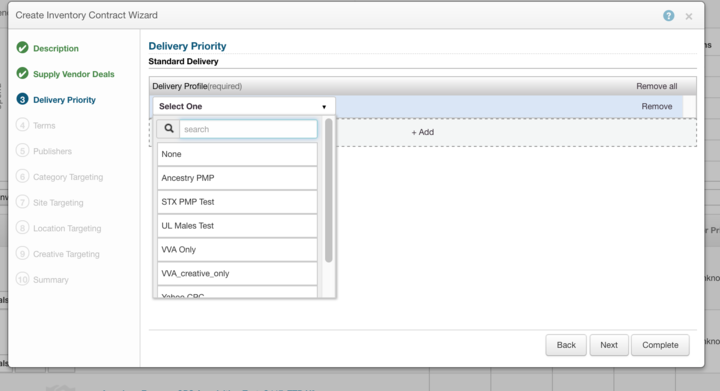 11) All other options are not required. 12) Your First Party contract has been created, and you will be able to select this Private Market in your Inventory parameters when setting up your ad group.