To run a Native ad campaign on STX using The Trade Desk, users must first set up a Native Video creative. This is nearly identical to the process for setting up a Native Display creative.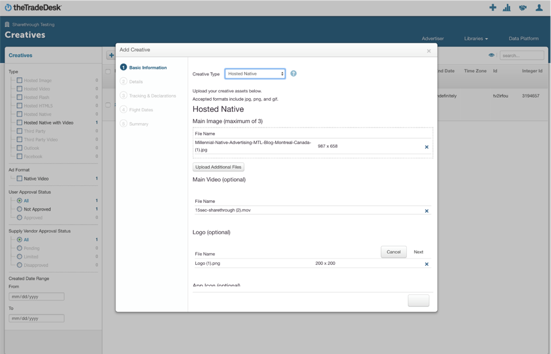 1) In the Creative Type drop-down, select "Hosted Native"
2) Upload at least one file (maximum of three) to serve as the main image of the native ad unit. Sharethrough recommends submitting a minimum resolution of 320x180 for mobile and a minimum of 1000x750 for desktop.
3) Upload your video creative (MP4, FLV, WEBM, MOV, MPG, MPEG), no larger than 1gb
4) Upload the brand logo that will appear next to the "Ad by <Brand>" text. This is optional in The Trade Desk but highly recommended by Sharethrough to get the most branding value out of every impression.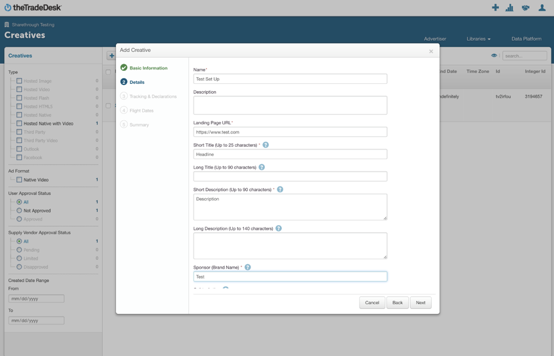 5) Enter the name of the campaign. This will only appear in The Trade Desk platform and will not show up on the actual ad unit.
6) Enter the URL of the brand's homepage. This will not appear in the ad unit but is used for reporting.
7) Enter a headline for the ad unit (called "title" in The Trade Desk). The Trade Desk supports two headline lengths, but Sharethrough highly recommends entering a 90-character headline as longer headlines tend to drive higher engagement. This is the most important part of a native creative and should reflect the emotional appeal of the content.
8) Enter a long description for the ad unit. The description does not show up on all Sharethrough placements, but when it is included it appears as a subheading below the headline. The maximum character length for the description on STX is 140 characters. 
9) Enter the brand name in the "Sponsor" field.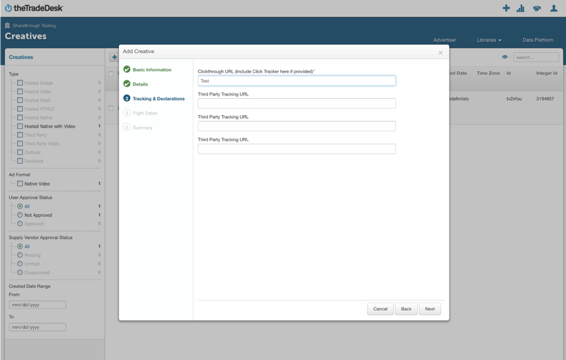 10) Enter the URL of the page to which the ad will click through. Buyers can include a click tracker in this field if preferred.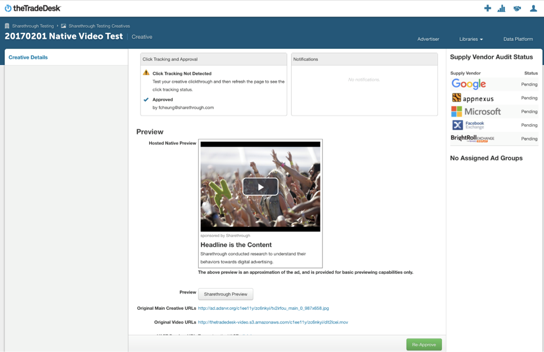 11) Continue to preview page to review your ad.