1) Once a deal is configured in the Xandr sell-side UI, buyers can target the deal. Set up an augmented line item as you normally would. At the line item-creation level, drop down the Basic Setup tab. Once there, under Supply Strategy, check the box for Deals and then make sure you select Specific Deals. Selecting this will change typical line item creation workflow.

**Make sure that Deals is the only box you check off or you'll be targeting the open exchange plus other deals, as well!**
2) Next, go to the Targeting section and click the Edit button next to Deals.

Then, check off the deal you'd like to target for this line item.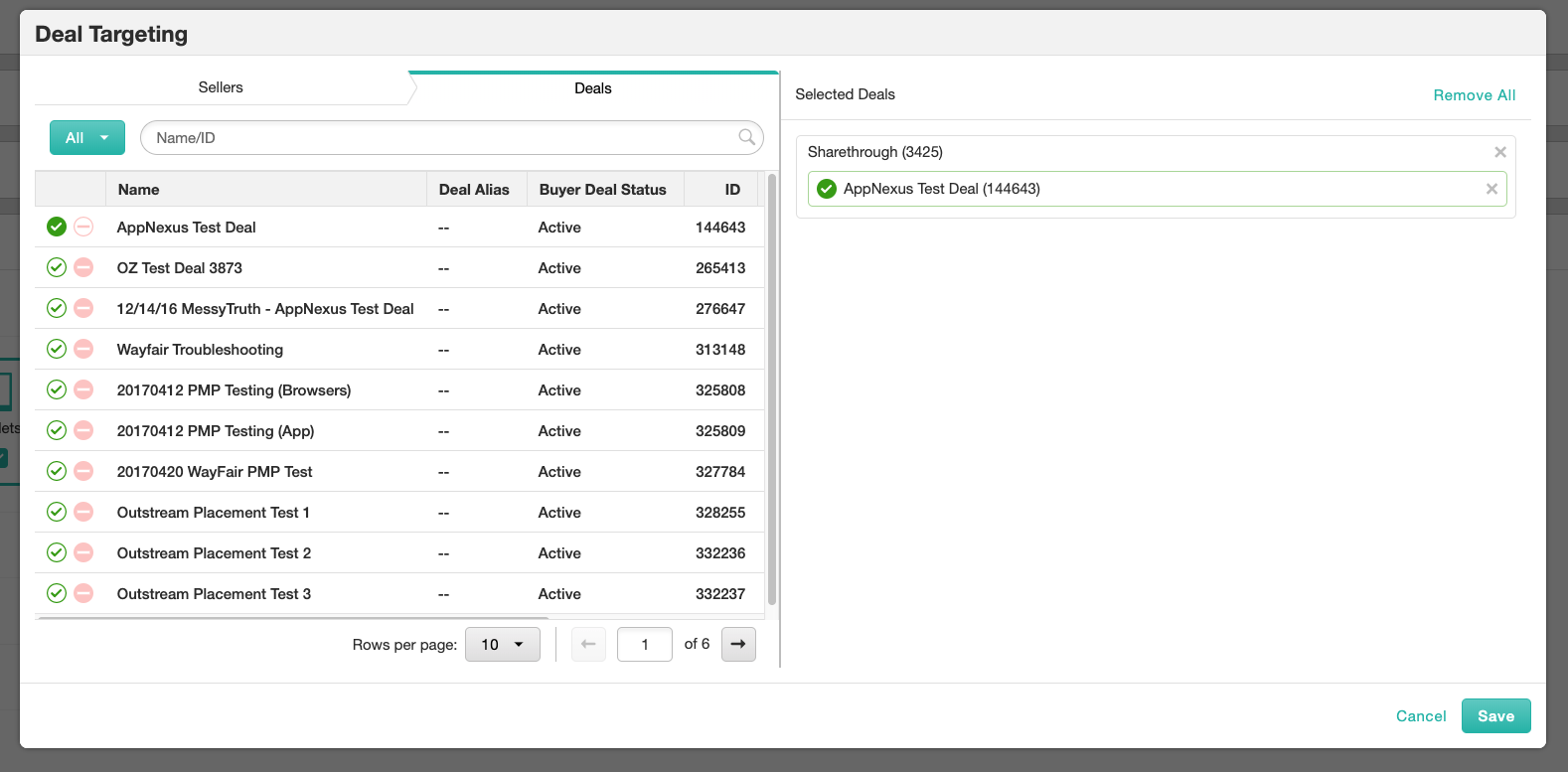 3) Once you save your line item, your targeting should be all set to deliver on your Sharethrough-optimized deal ID!