Sharethrough now has the capability to push deal IDs directly to your seat in DV360. In order to accept the deal and enable it for targeting, please take the following steps:
1. Prior to pushing the deal to your seat, your Sharethrough representative will ask for the Partner ID to which the deal should be pushed. If you do not know where to find your Partner ID, you can find it under the Partner Settings on the left-hand side. Once you've clicked there, please click Basic Details and scroll down to find your Partner ID.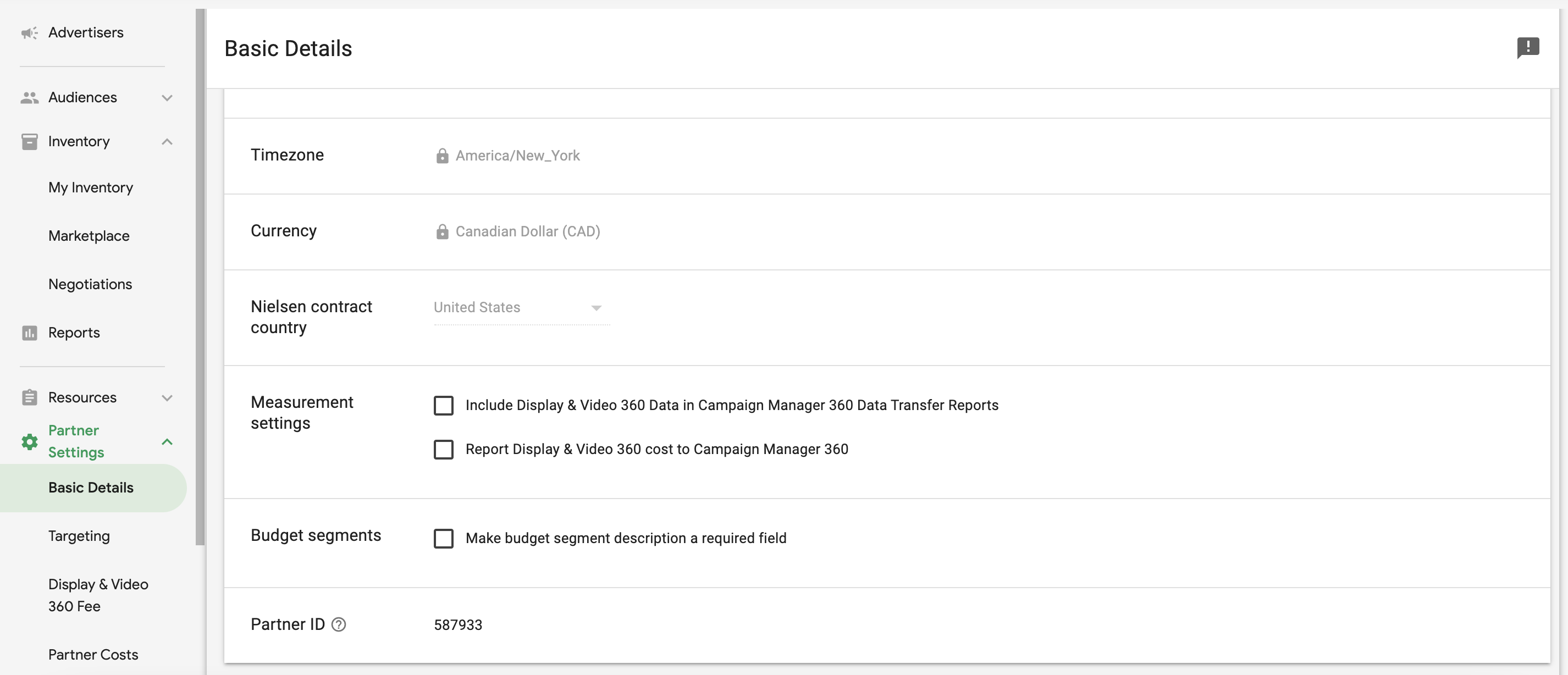 2. Under Inventory on the left-hand panel, navigate to Negotiations

3. Find the deal ID that your Sharethrough rep pushed to your seat and click on it

4. On the tab that pops up, click the Accept button and then Agree.

5. Finally, navigate to the My Inventory tab on the left and find your deal ready for targeting. You may now target this under Private Inventory within your line item.